Climate change threatens the economic, social and environmental stability of the Pacific Islands. Using earth observation technology, governments can monitor environmental changes and plan mitigation or rehabilitation efforts. Spatial Vision can help to develop roadmaps and country-level action plans to maximise potential from geospatial technology and ensure sustainable development.
Climate Impact Assessment
To better plan for likely climate change related impacts, there needs to be an understanding of the anticipated changes in the climate, and the associated flow-on effects or hazards. Spatial views of where change is likely to occur, such as which areas are more likely to be flooded, or be subjected to a greater number of heat waves, are required to identify the likely impact of the anticipated changes. Spatial Vision can provide profiling of a region through assessing:
Climate change impact such as rainfall change and maximum temperature extremes
The risk of acute climate hazards or extreme weather events such as heat waves and intense rainfall
Vulnerabilities of critical infrastructure and assets
Consequences of loss (such as disruption to public services)
These types of climate change assessments, supported by descriptive insights, can inform resilience strategies, technology investment and funding requests.
Community Resilience Strategies
Extreme weather events threaten coastal environments, farming, wildlife and human settlement. Modelling climate change and climate hazard scenarios helps to predict potential impact and develop management plans accordingly. Developing mature resilience strategies can be obtained through analysing geospatial data and implementing data-driven mitigation measures and responses. Spatial Vision can model geospatial data and understand the risk of climate change and extreme weather events on a particular area, and help to develop resilience strategies that reduce impact on the environment and human life.
Climate change is significantly increasing risks such as fires, floods, coastal erosion and heat waves to communities. Preparing communities for current and future changes to the climate is a critical task and requires protection of life, property and wellbeing. Proactively preparing communities to act prior, during and after disasters builds community resilience to future impacts and minimises risks and their consequences. Spatial Vision can undertake geospatial analysis to support the understanding of how climate change and climate change related hazards may impact critical social infrastructure and communities, particularly those vulnerable people who are most at risk, to better build resilience in the face of climate change.
Geospatial Strategies
Developing a cooperative community where there is a shared understanding of priorities, and where skilled resources have the tools to access and apply critical data is a step toward change. Geospatial strategies at organisational, regional and country-level can improve collaboration and work toward improved availability of actional geospatial data and share spatial infrastructure. Spatial Vision can develop geospatial strategies and roadmaps that can inform investment needs and mature geospatial capability.
Earth Observation Data Analysis and Strategies
Increasingly, Earth Observation is being used to monitor changes in ecosystem health. Investing in the right infrastructure, maximising potential of technology between regions and eliminating data capture duplication will ensure maximum return on investment. Spatial Vision can assist your organisation or country to use Earth Observation technology and data to meet climate initiatives. We can also use this data to create mapping products, develop climate insights and assess environmental change.
Data Sharing Frameworks and Policy
The geospatial community must work together to build capability and strengthen capacity for effective climate change-related planning. Cooperative approaches are necessary to tackle some of the biggest challenges facing Pacific communities. Having a collaborative approach to data sharing and data standardisation will avoid unnecessary data duplication and capture expense. Through the implementation of data sharing frameworks and policy, Pacific Island Countries and Territories can benefit from developing data sharing frameworks and policies.
Data Visualisation
Interactive mapping can tell a powerful story as to the impacts of climate change. Spatial Vision can present modelled spatial data to show changes in the environment and the impacts of climate change. We also offer training to geospatial technicians that wish to develop techniques in data visualisation.
Technical Training
Spatial Vision can provide training at your organisation or virtually. We offer both introductory and advanced GIS training for:
QGIS
ArcGIS (ArcMap, ArcGIS Pro, ArcGIS Online, Field Maps)
Python for ArcPy and QPP
Data analysis
3D data analysis
Data visualisation and mapping
Annual Skills Development Program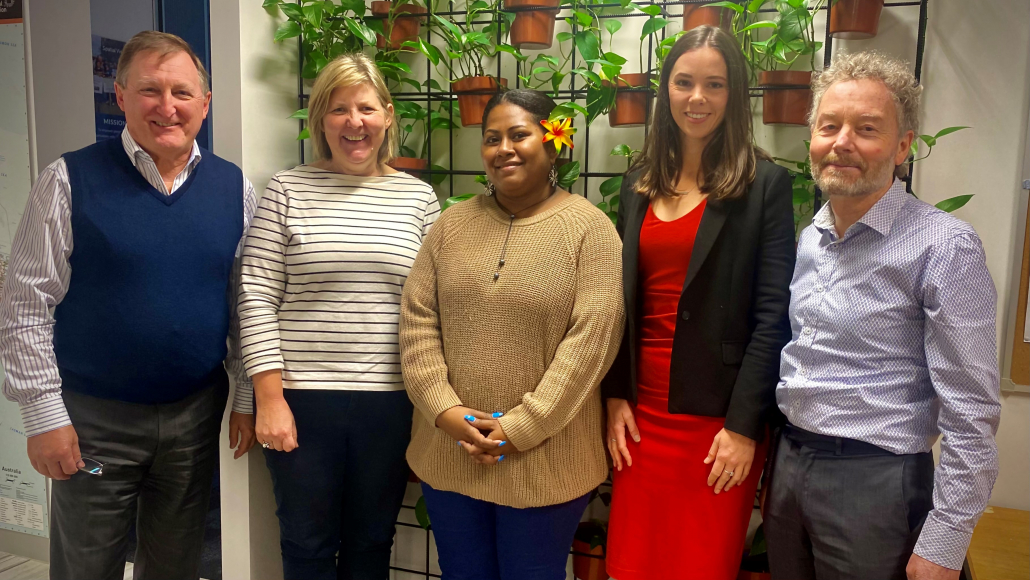 The Australia Pacific Spatial Skills Development Program provides opportunity for an individual from a Pacific Island Country or Territory to advance their spatial skills with leading Australian spatial consultancy, Spatial Vision.
Carried out over 12 weeks, the program provides the selected candidate the opportunity to deliver a geospatial project relating to their area of interest and demonstrate that a specific problem can be solved with spatial technology.
Commencing with two weeks in Melbourne, the candidate will work alongside Spatial Vision's team to select a sustainability or climate-related issue. Then they will develop a project plan to help demonstrate the issue can be solved with spatial technology.
The final ten weeks will be carried out virtually, where the candidate will have access to industry leading professional mentors, cutting-edge tools and technology to learn spatial skills and deliver the project. On conclusion, the candidate will be invited to Melbourne to present the final outcomes of the work.
The program also aims to strengthen the relationship between the Australian private industry and the Pacific Islands region.
How to Apply
Applications for next year will open in January.
See flyer for more information and contact Katie Whitta, HR and Organisational Development Manager at Spatial Vision: katie.whitta@spatialvision.com.au.
Building Resilience in the Pacific
Spatial Vision developed an interactive map for Climate Council representing the vulnerability of any address to the effects extreme weather over different timeframes and emission scenarios. The project injected climate change into Australia's federal election media cycle.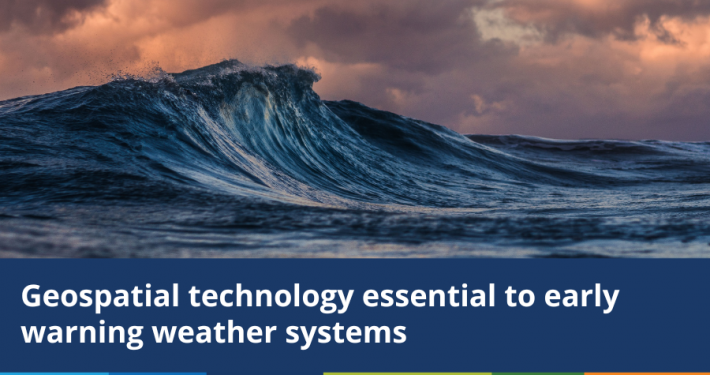 https://spatialvision.com.au/wp-content/uploads/2023/09/Blog-post-tile-5.png
500
900
Jeff D
https://spatialvision.com.au/wp-content/uploads/2020/04/SV_Logo_Inline.png
Jeff D
2023-09-08 12:31:41
2023-09-15 10:43:52
Geospatial technology essential to early warning weather systems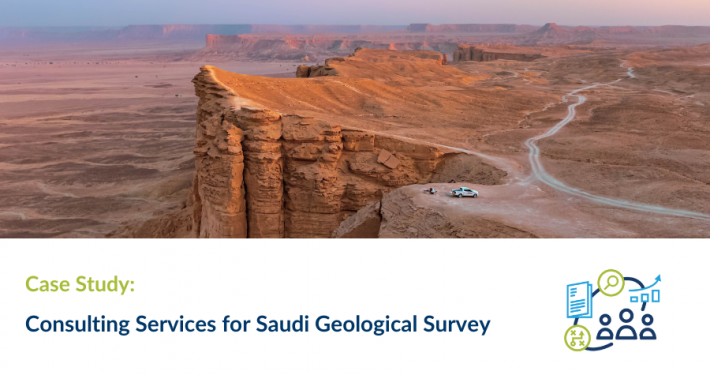 https://spatialvision.com.au/wp-content/uploads/2023/01/Case-Study-web-tile.png
500
900
Jeff D
https://spatialvision.com.au/wp-content/uploads/2020/04/SV_Logo_Inline.png
Jeff D
2023-02-17 12:56:09
2023-10-02 10:14:18
Case Study: Saudi Geological Survey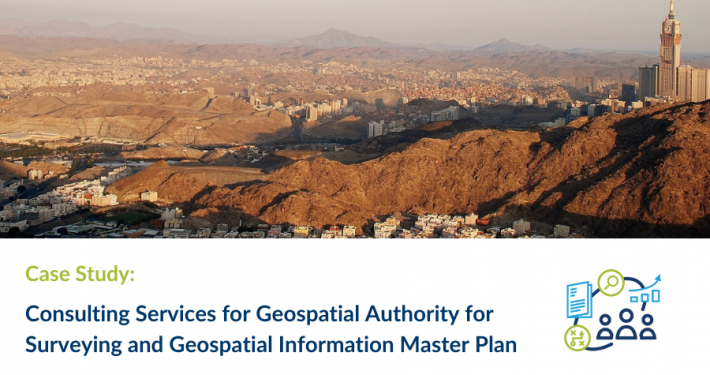 https://spatialvision.com.au/wp-content/uploads/2022/11/Feature-image.png
500
900
Jeff D
https://spatialvision.com.au/wp-content/uploads/2020/04/SV_Logo_Inline.png
Jeff D
2022-11-23 13:20:03
2023-10-02 10:21:32
Case Study: Consulting Services for Geospatial Authority for Surveying and Geospatial Information Master Plan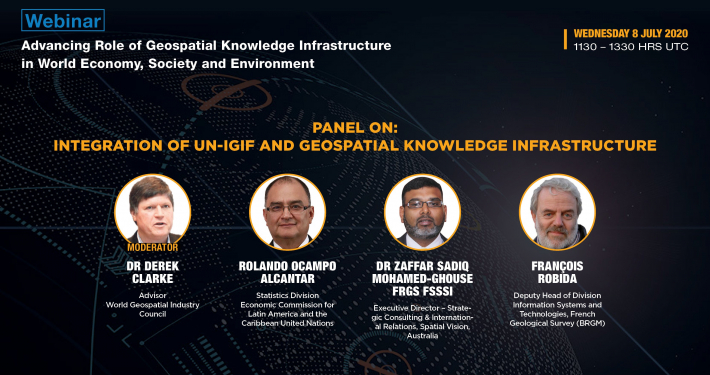 https://spatialvision.com.au/wp-content/uploads/2020/07/webinar-scaled.jpg
1440
2560
Spatial Vision
https://spatialvision.com.au/wp-content/uploads/2020/04/SV_Logo_Inline.png
Spatial Vision
2020-07-10 14:27:23
2022-08-29 14:56:40
Our Future and the Role of Geospatial Knowledge Infrastructure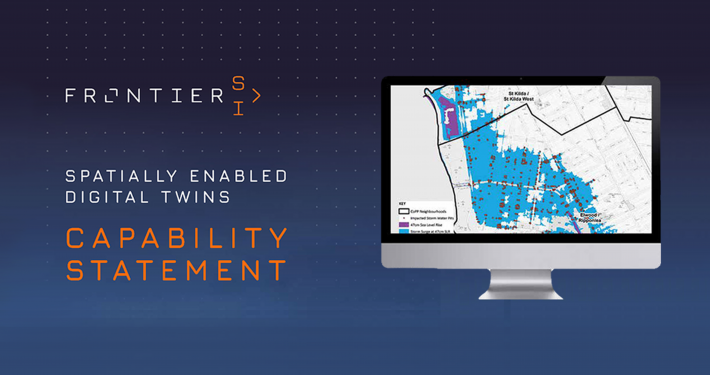 https://spatialvision.com.au/wp-content/uploads/2020/04/DigitalTwinsFrontierSIFeatured.png
4429
8386
Spatial Vision
https://spatialvision.com.au/wp-content/uploads/2020/04/SV_Logo_Inline.png
Spatial Vision
2020-04-14 12:35:17
2021-05-17 22:38:50
Spatial Vision Digital Twin Capability Partnership with FrontierSI
Our Expert
Kimberley Worthy
Principal Consultant (International)
With a career spanning 18 years, Kimberley has delivered geospatial projects across Australia, East Africa, the Middle East, New Zealand, South America, Southeast Asia and the United Kingdom.
She has advised on digital transformation, smart city services, data readiness, resilience strategies, technology roadmaps, geospatial maturity, spatial data infrastructure, governance and policy.Industry exposure includes infrastructure, utilities, resources, transport, tourism, insurance, banking, environment and government sectors.
Kimberley holds a BSc in Geography and Geology, a Masters of Management and an MBA. She is a Chartered Geographer and Fellow of the Royal Geographical Society and has completed executive leadership training at Cambridge University.
Our consulting team brings a wealth of experience in delivering master plans for national and international, government and private sector organisations.
Our consulting, analysis and mapping and solution development services allow us to apply the full capabilities of our geospatial knowledge and experience to complex spatial, environmental and social issues.