What is a Digital Earth?
According to the International Journal of Digital Earth, the term refers to "…a virtual representation of the planet, encompassing all its systems and forms, both natural environment and human societies, manifested as a multi-dimensional, multi-scale, multi-temporal, and multi-layer information facility.
Digital Earth is the framework for geographically linked research and applications in the physical and social domains of the Earth, a digital modeling platform to monitor, measure, and forecast natural and human activity on the planet, and a visualization of the world. It is three-dimensional, four-dimensional if a temporal monitoring component is added, and even five-dimensional if scale is treated as a variable instead of a set of discrete steps. As a global initiative, Digital Earth aims to improve social conditions, protect the environment, and support future sustainable development."
"I believe we need a 'Digital Earth'. A multi-resolution, three-dimensional representation of the planet, into which we can embed vast quantities of geo-referenced data"

—Al Gore, 1998 (speech)
Since Al Gore's vision of a Digital Earth was presented, the science and technology that contributes to this area has advanced tremendously. With the new wave of "big data", the possibilities of a Digital Earth are made even greater with technologies such as cloud computing, artificial intelligence and the internet of things (IoT). These capabilities will help build on our understanding of the complex interaction between humanity and the environment.
Developments in Digital Earth
Heading the Digital Earth initiative is the International Society for Digital Earth (ISDE). The society aims to promote multidisciplinary, international collaboration towards Digital Earth.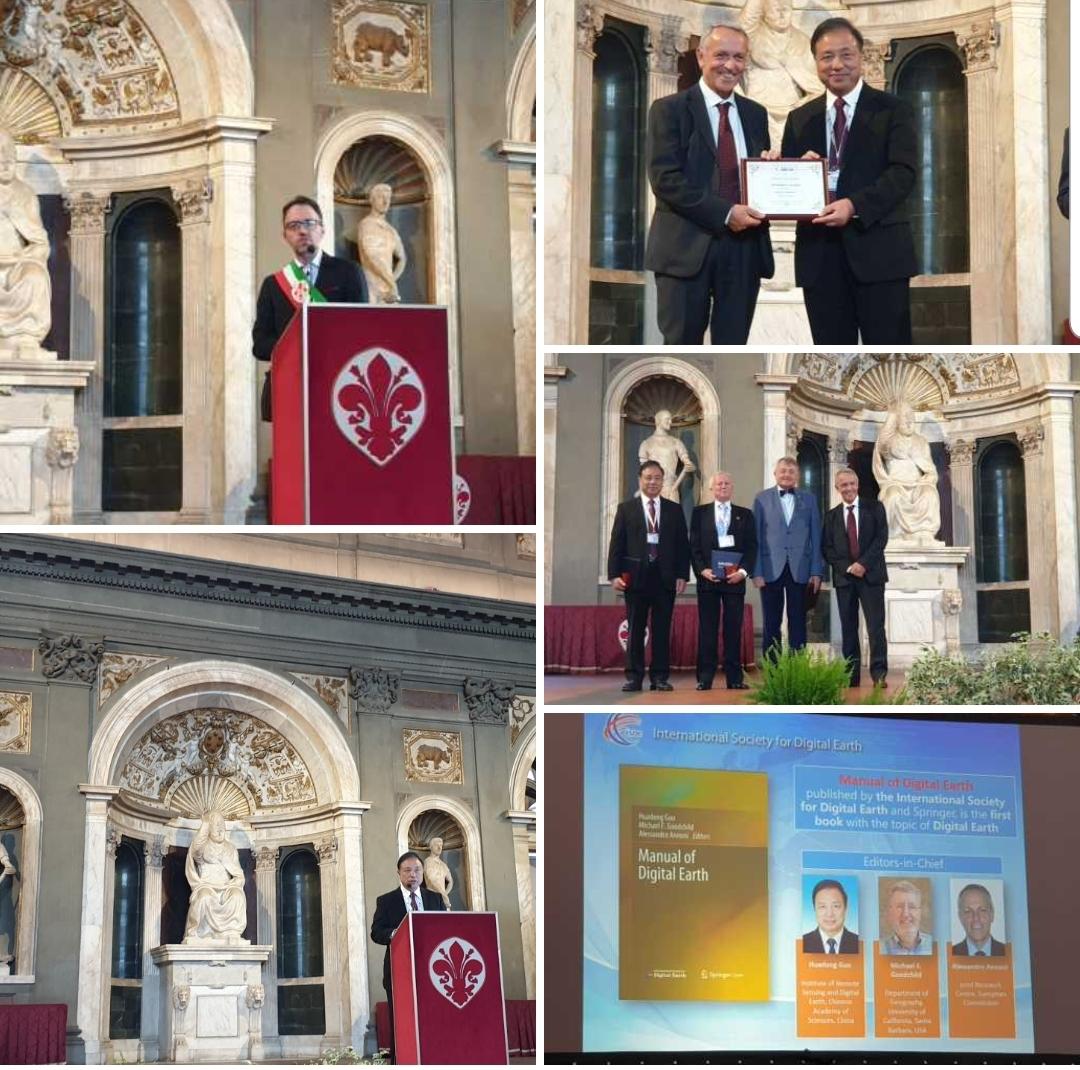 A highlight was the pre-release of the Manual of Digital Earth. With contributions from more than 100 scholars from 18 countries over three years, the document will play a key role in the development of Digital Earth globally. The document is set to be formally released in January 2020, with Dr. Ghouse featuring in the chapter, "Digital Earth in Australia".
Other highlights from the event are as follows.
The Ethics of a Digital Earth
Sanjay Kumar's keynote emphasised the importance of implementing policy on data sovereignty. With the increasing speed in technological advancements comes greater concern for location privacy. The implementation of agile policies that address these ethical concerns are of key importance for the future of Digital Earth.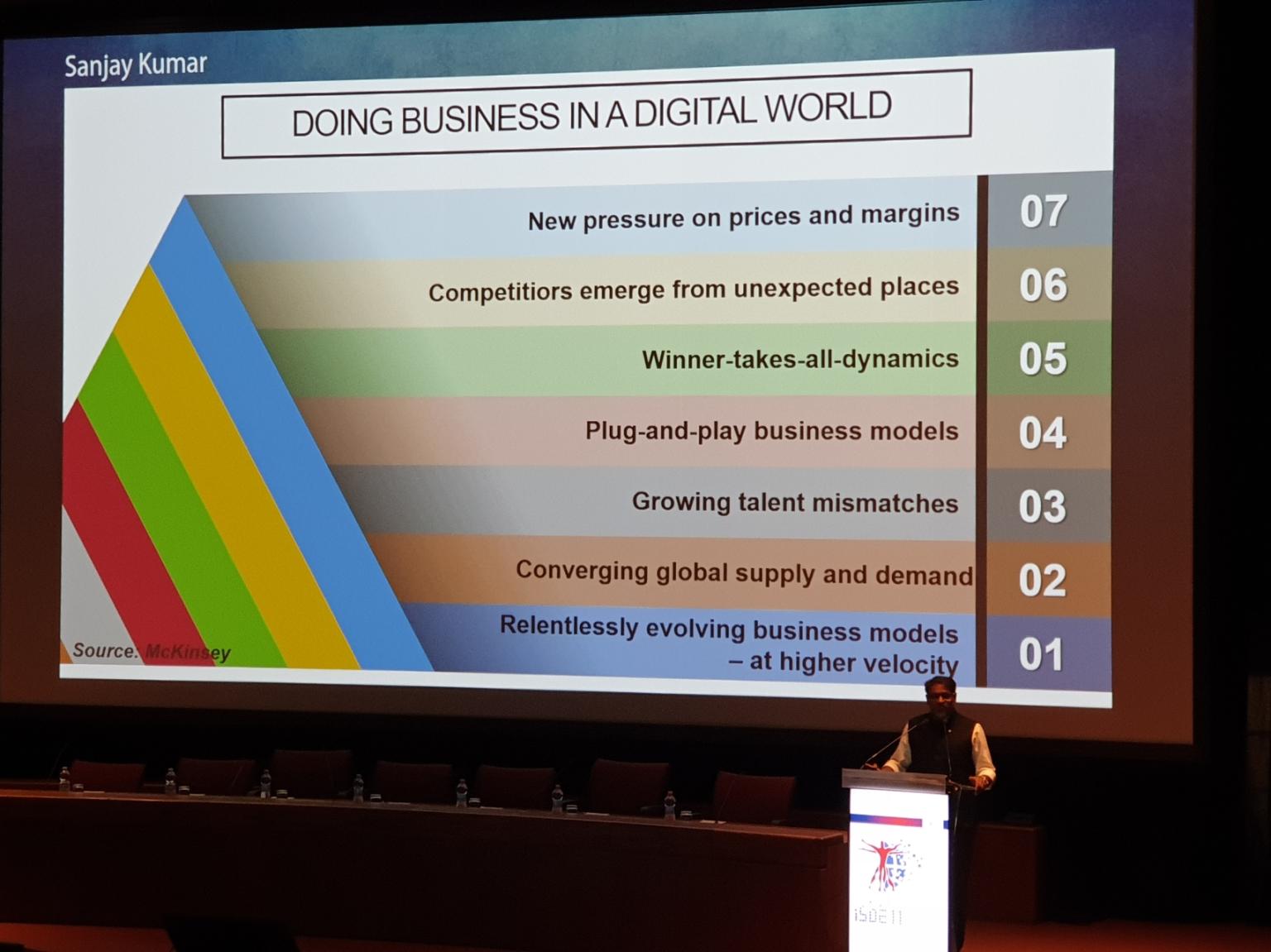 Digital Earth vs Digital Twin
Dr. Alessandro Annoni's presentation made a distinction between the conceptual basis for a digital earth and digital twins. While digital twins are virtual replicas used to run simulations prior to implementation, a digital earth can travel through time, able to replicate the past and present as well as visualising the future. Digital twins often refer to models of individual urban cities, while a digital earth is all-encompassing, merging urban and rural areas across nations with the collaborative input of numerous groups and nations globally.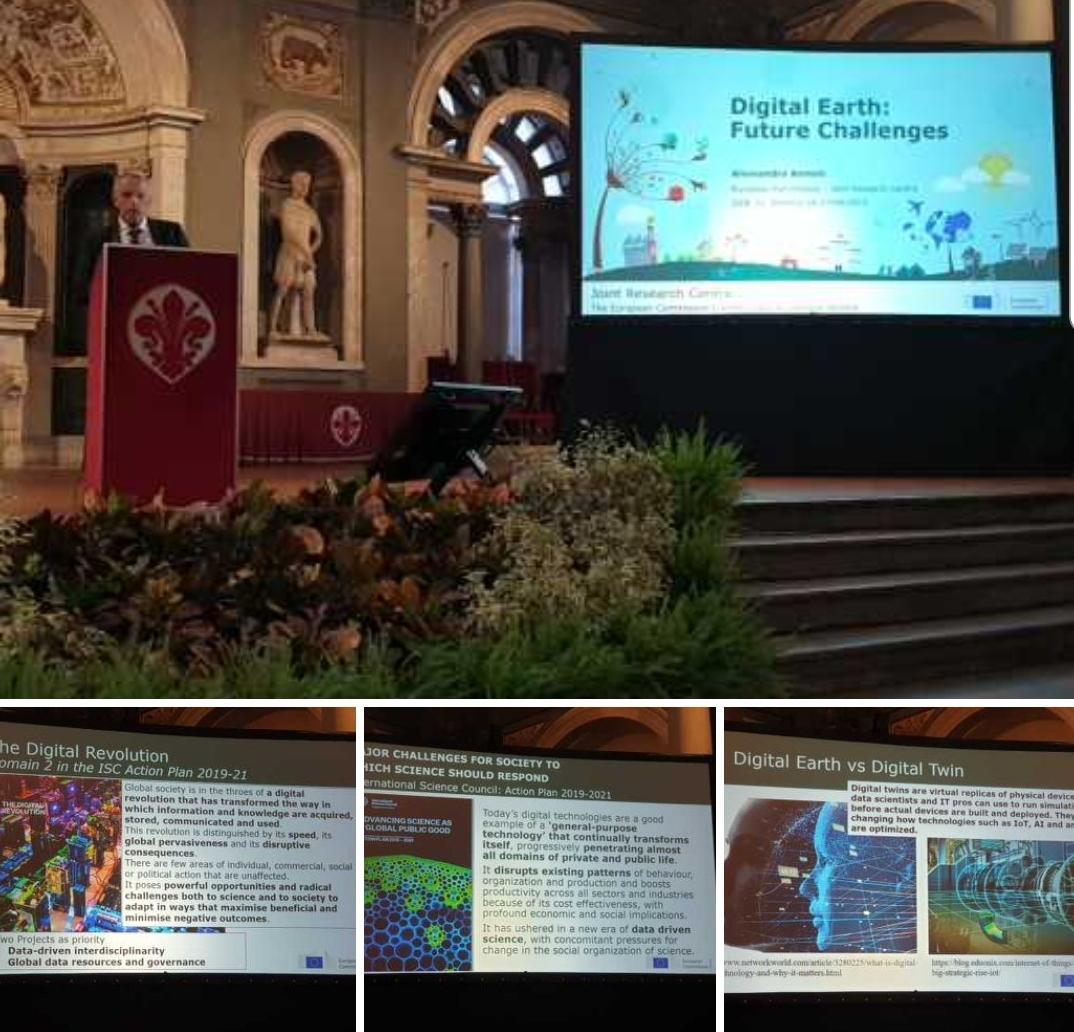 Recommendations
Dr. Ghouse closed out the event with a declaration made by the society. The recommendations are as follows:
a) That Digital Earth expand its role in accelerating information transfer from science to applications in support to the implementation of UN Sustainable Development Goals and in support of a sustainable management of global environmental commons.
b) Further, that every effort be undertaken to develop an understanding on ethics in Digital Earth underpinning, location privacy, and accurate information dissemination of data to information to gain trust of the wider community.
c) Also, that in developing Digital Earth concept, efforts must be made to take full advantage of existing and novel technologies and explore new avenues to facilitate data access and re-use.
d) Further, that the International Society for Digital Earth take proactive role in developing an understanding on digital transformation, digital twins, digital ethics; datafication; digital governance.
e) Further, that the International Society for Digital Earth should continue promotion of scientific research in Digital Earth and its utilization to commercial sector and civic society;
f) Expanding cooperation and collaboration between the International Society for Digital Earth and the international societies, United Nations, World Bank, World Health Organisation, Food and Agriculture Organization, Group on Earth Observations, in particular with inter-governmental organizations, and international non-governmental organizations.
More on Digital Earth
The Australian Government has invested over $260 million in Digital Earth Australia, an initiative with economic, safety and convenience benefits for all Australians (see CEO statement on budget here, and current projects here.)