SDG Business Reporting: An SME Example
Australian business is now more trusted than the government, according to Edelman CEO Michelle Hutton at a recent event, 'Making Global Goals Local Business' in Melbourne.
It's easy to see why this might be the case, especially considering the private sector's significant role in pandemic response efforts over the last 18 months.
Although it provides a steady foundation for progress, trust alone won't solve the challenges that threaten our livelihoods and the health of our planet.
With tangible, incremental actions, a more sustainable future can be realised, generating resiliency and better outcomes for all.
Last year, Spatial Vision took a small action as an organisation committing to actively contributing to the achievement of the UN 17 Sustainable Development Goals (SDGs).
As we began our journey, we formed a dedicated working group with the task of creating and progressing a company SDG plan known as our 'SDG Ambitions'.
Just nine months into our plan, we have made significant progress on a number of goals.
Today, we present the following report card to demonstrate the impact business can make when purpose and values are lived and acted upon.

SDG Business Reporting
Spatial Vision's 2021 SDG Report Card outlines the scope (potential impact) and impact (our status) of our actions against various SDGs, and the priority given to each during this time.
Adapted from best-practice SDG reporting methods, the framework represents our first attempt at reporting progress against the SDGs.
As we continue to work towards a more sustainable future, we recognise that we cannot do this alone. Goal 17—Partnerships for the Goals—is a key vehicle for progress. With this in mind, Spatial Vision looks forward to joining the United Nations Global Compact Network Australia to further increase our impact and provide clarity and transparency for clients.
No matter how big or small, governments, organisations and individuals must come together and take action, for a sustainable future is up to us all.
Interested in aligning your organisation to the SDGs? Let's talk about it.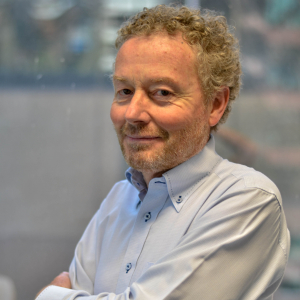 Latest posts by Graeme Martin
(see all)