COP26 PRESENTATION:
Making climate data meaningful with Graeme Martin
Presented at the Space & Geospatial Virtual Pavillion for COP26 on Thursday 4 November 2021
In his presentation "Making climate data meaningful", Graeme Martin highlights the unique role geospatial professionals play in transforming the masses of climate data available into relevant, contextualised insights that shape the world we live in today, and tomorrow. Watch the presentation below.
About the session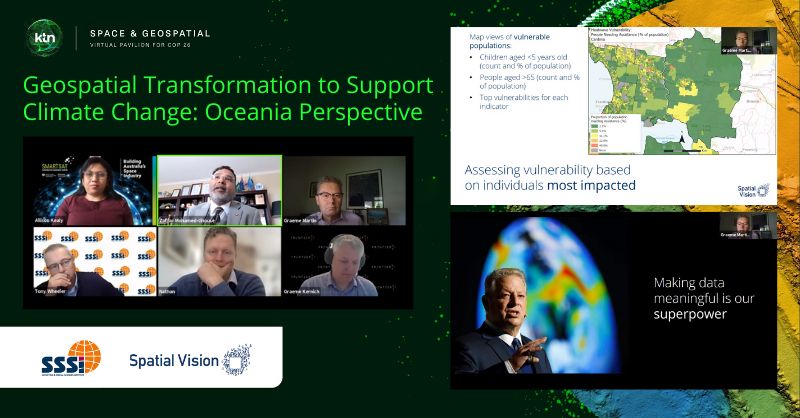 Title: Geospatial Transformation to Support Climate Change: Oceania Perspective
Session curated by: Spatial Vision and Surveying & Spatial Sciences Institute (SSSI)
The 90 minute session brought together diverse panelists to share their respective experiences from future delivery mechanisms, disaster response and management, a space perspective, emissions reduction, climate change modelling and research, as well as the perspectives from a national geospatial professional body.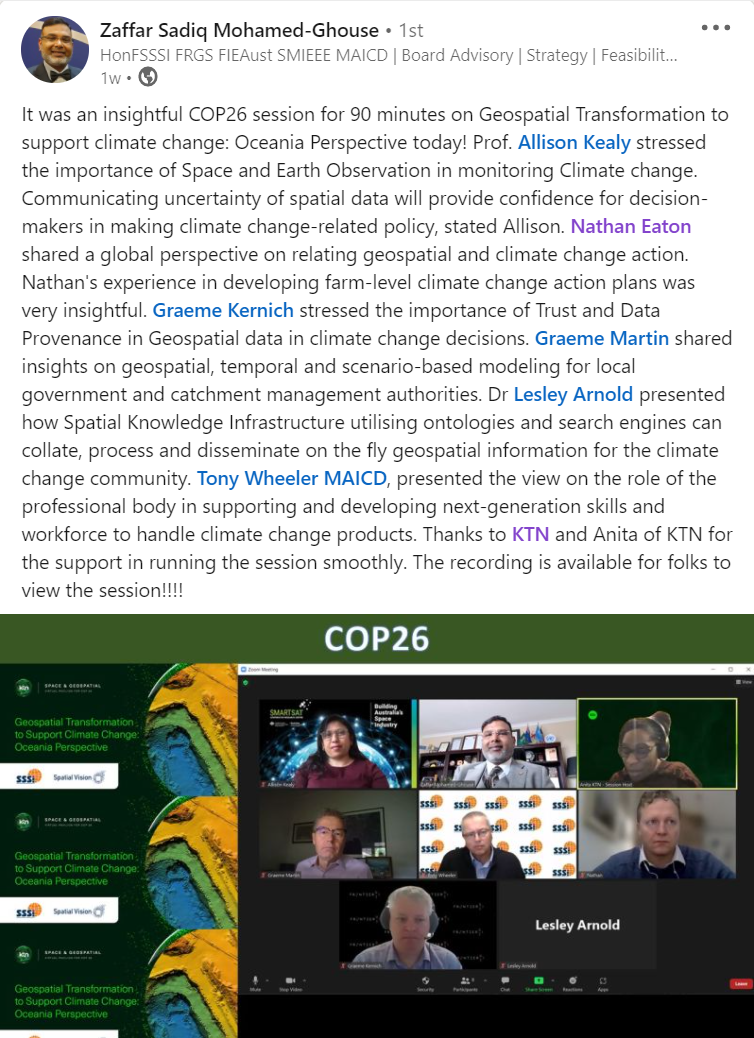 The panel demonstrated a call for action on climate change using geospatial as an enabler. Capacity building for next-generation skills to manage climate change was also a key discussion point.
Speakers included:
Dr Lesley Arnold, Director Geospatial




 Frameworks, SSSI President-Elect, Member of the UN-GGIM

Professor Alison Kealy, Research Capability Coordinator, SmartSat Cooperative Research Centre

Mr Nathan Eaton, Executive Director, NGIS

Mr Graeme Martin, General Manager Operations, Spatial Vision

Mr Tony Wheeler, SSSI

Dr Graeme Kernich, FrontierSI