Field Maps and STAR: Victorian Biodiversity (Offline) Mobile Data Capture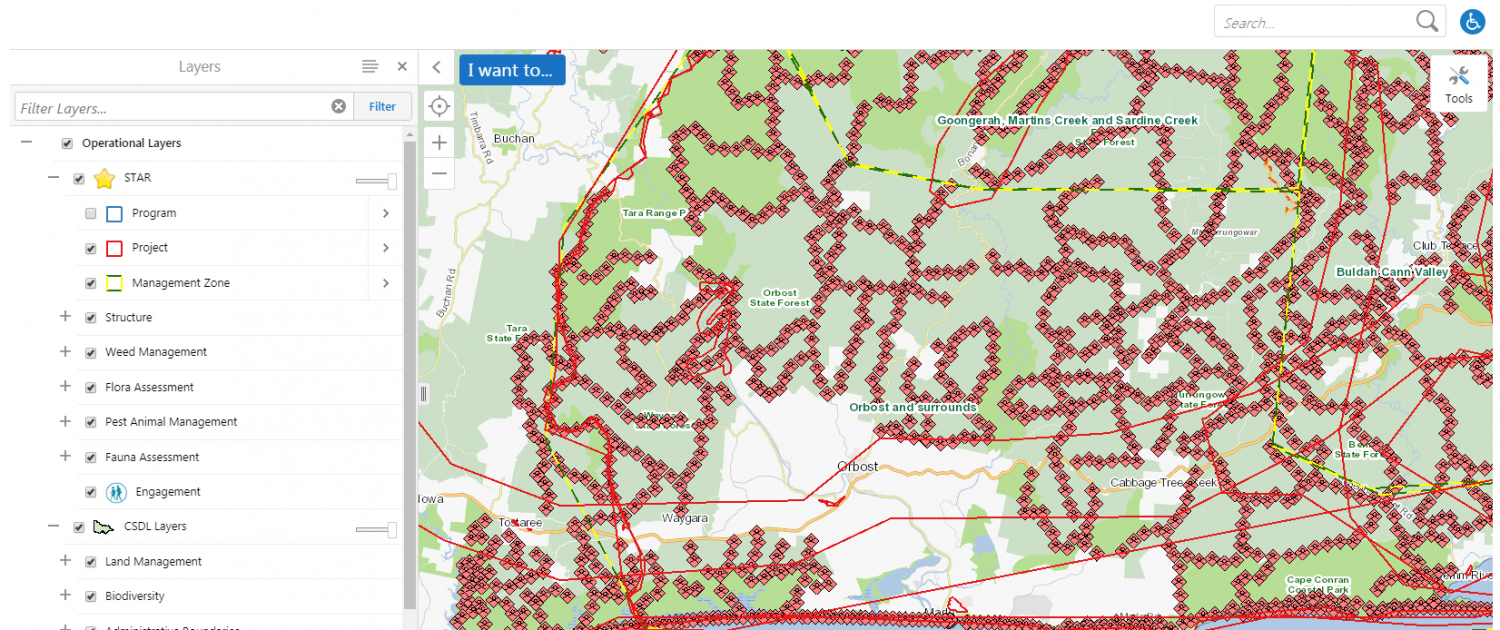 The Department of Environment, Land, Water and Planning (DELWP) engaged Spatial Vision to produce a mobile application in Esri's Collector for ArcGIS (and its successor Field Maps) to be the field data capture tool for the DELWP web mapping application STAR.
The Spatial Temporal Activity Recorder (STAR) is designed to provide DELWP field officers with a portal to support project planning and design and record spatial features associated with flora and fauna observation, assessment and control.
As an established application encompassing .net, SQL Server and Geocortex elements, the challenge was to integrate a mobile data capture solution to fit in with the existing data and structures while providing flexibility for offline capture. The best solution for this situation is a Collector for ArcGIS application supported by ArcOnline. The application is capable of capturing point, line and polygon features on a range of mobile devices and ArcOnline integrates with Esri tools which are used to design the data-structure and load data as a hosted feature layer.