Both mentoring activities were well received by SECCCA member councils, with participants noting:
"Spatial Vision conveyed a clear and concise session on complex data and usage, and worked through difficulties of online delivery"

"Well done Rhiannan and team to pull such a hard project together in to easily accessible manner."
Overall, these mentoring activities have provided the council members with a sound understanding of the complex output data, and significant technical knowledge they would not have otherwise gained. The sessions have developed councils' internal capabilities to ensure they derive the insights they need from the project outputs to support their decision making, and ultimately plan and prepare for climate change impacts. Building council capacity through hands-on mentoring was a key deliverable and component of the SECCCA Asset Vulnerability Assessment project and ensures that the project outputs continue to be an important tool in council decision making and planning processes for the future in response to climate change and extreme weather events.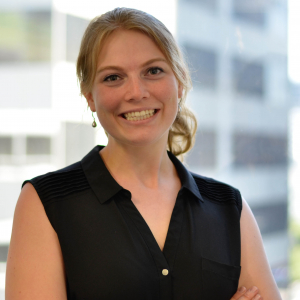 Latest posts by Rhiannan Mundana
(see all)