This course covers the basics of QGIS which includes the main interface modules, data selection and query, editing and also map production. We have significant training expertise and all of our trainers are accredited industry professionals and consultants.
What you'll learn:
Basic application layout
Data import, editing and export
Simple and rule-based styling and labelling
Creating map outputs
"The training was relaxed, yet professional and covered a lot of ground. As an entry level user, I was impressed with how much information I actually picked up. Thank you!"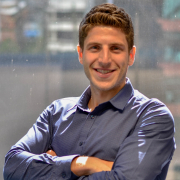 Marcel Sahyoune
QGIS Trainer
Marcel joined Spatial Vision as part of the cartography team to deliver our Victorian series of Vicmap Books. With this practical experience using ArcGIS and strong cartography skills, Marcel will share with you his tips and tricks to ensure your map outputs meet cartographic principles that will improve your understanding of GIS. He is a proficient user of ArcGIS, and was a previous RMIT associate lecturer who builds good rapport with all his participants.
Spatial Vision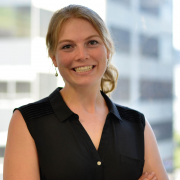 Rhiannan Mundana
QGIS Trainer
Rhiannan joined Spatial Vision as a Graduate Cadet in 2019 and has a passion for using GIS analysis to solve real world problems. She teaches a range of GIS software including QGIS, and particularly enjoys exploring the suite of tools available within ArcMap and ArcGIS Pro to aid analysis and cartography. Rhiannan looks forward to guiding and supporting you through your journey in learning GIS software.
Spatial Vision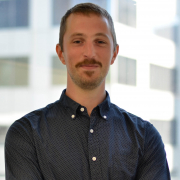 Tom Hollands
QGIS Trainer
Tom joined Spatial Vision after completing a Master of Applied Science (Geospatial Information) at RMIT University. He excels in pushing the boundaries of geospatial technology and staying abreast of the latest open source trends. He delivers QGIS training that ensures you are aware of the latest changes of the software and how to utilise the most important tools for standard GIS operation. Personable and practical, you will learn a lot from Tom.
Spatial Vision