The hands on approach was great and having Marcel go through everything as we watch was exactly what I wanted. I would definitely recommend the training session to others.
Introduction to QGIS Participant, Melton City Council
I'm so glad you offered this course online as I've been interested in it for about a year and finally was able to register. It was the right content and exactly what I was after for my first stage of learning, and I'm keen to continue! Marcel was great with his communication before and during the course and was clearly very knowledgeable of QGIS as well as other computer-related aspects.

[The course] covered a great range of essentials for beginners, was clearly explained (verbally and in the training notes), was delivered with enthusiasm by a very helpful trainer, and it was accessible to do online.
Introduction to QGIS Participant, Campbelltown City Council (South Australia)
Marcel was a patient and thorough trainer, and it was a pleasure to learn QGIS from him. Definitely worth the cost of the course.
Introduction to QGIS Participant
I thoroughly enjoyed the one day, 'Introduction to QGIS' short course. Marcel at Spatial Vision delivered the course with such passion and ease – I loved the way it was interactive and hands on.
Introduction to QGIS Participant
Course Length: 1 Day (9am – 4.30pm)
Location: Online/Melbourne CBD
Next Course Date: Please contact us
Cost (excl. GST): 
1-on-1 = $1440
Groups of 2 = $960pp
Groups of 4 = $800pp
Custom course and on-site pricing available on request
Our Introduction to QGIS course provides a comprehensive background to spatial information concepts. It then uses these concepts as the foundation in applying QGIS to meet your GIS and mapping needs. This course covers the basics of QGIS which includes the main interface modules, data selection and query, editing and also map production.
Course Outline
GIS concepts
What is QGIS?
Adding various data sources to QGIS
Editing spatial data
Style data
Create a map output
Perform basic spatial tasks
Who Should Attend
Introduction to QGIS is specifically aimed at staff who will have direct responsibilities for the planning and implementation of QGIS at an operational level.
It will be equally useful for those already in a GIS role, specifically those who support the GIS functions, so that they can better appreciate how their activities will contribute towards the growth in maturity of the GIS process.
Bookings
For more information or to book a session, please contact us.
More GIS Training Options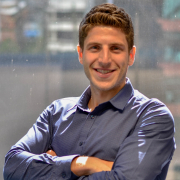 Marcel Sahyoune
QGIS Trainer
Marcel joined Spatial Vision as part of the cartography team to deliver our Victorian series of Vicmap Books. With this practical experience using ArcGIS and strong cartography skills, Marcel will share with you his tips and tricks to ensure your map outputs meet cartographic principles that will improve your understanding of GIS. He is a proficient user of ArcGIS, and was a previous RMIT associate lecturer who builds good rapport with all his participants.
Spatial Vision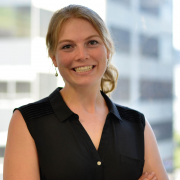 Rhiannan Mundana
QGIS Trainer
Rhiannan joined Spatial Vision as a Graduate Cadet in 2019 and has a passion for using GIS analysis to solve real world problems. She teaches a range of GIS software including QGIS, and particularly enjoys exploring the suite of tools available within ArcMap and ArcGIS Pro to aid analysis and cartography. Rhiannan looks forward to guiding and supporting you through your journey in learning GIS software.
Spatial Vision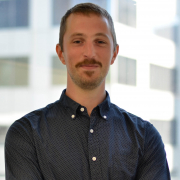 Tom Hollands
QGIS Trainer
Tom joined Spatial Vision after completing a Master of Applied Science (Geospatial Information) at RMIT University. He excels in pushing the boundaries of geospatial technology and staying abreast of the latest open source trends. He delivers QGIS training that ensures you are aware of the latest changes of the software and how to utilise the most important tools for standard GIS operation. Personable and practical, you will learn a lot from Tom.
Spatial Vision