What happens when two GIS trainers leave the hustle and bustle of the city to train in regional Victoria?
A lot, apparently!
Our trainers Marcel and Rhiannan recently headed east to the picturesque town of Noojee to conduct a customised GIS training course (ArcGIS). Many fun times were had, and challenges, too, but the experience was positively memorable for both clients and trainers alike.
Take a look below…
---
Our GIS Journey to Noojee
by Marcel Sahyoune and Rhiannan Mundana
Preparation is key
Once confirmation from client was received, it was a short turnaround, but Rhiannan and I were both very excited at the opportunity of conducting training off-site in an area of Victoria that we had never before ventured. There were a number of tasks that needed to be done before the deadline. These included creating a customised set of course notes for DELWP, providing a draft for the client to review, and then subsequently updating the material based upon feedback. Once complete, we could then print and bind copies of the customised workbooks. As this was undertaken, Rhiannan played a pivotal role in sourcing a fresh cut of datasets to be used as part of the course. Although the preparation was somewhat tedious and time-consuming, it ultimately led a very successful course by providing the participants with the best possible material and data to support their GIS journey.
Hitting the road
We set-off on the two-hour drive on the Tuesday afternoon (the day before) to visit the client and set-up the workspace to ensure everything was ready and tested for the next day. The opportunity to go the day before was a huge advantage, as we were able to address any issues with both hardware/software, as well as any training material. We quickly realised upon our arrival into Noojee that there was limited phone reception in the town; as a result, a familiar book came in handy once all digital technology had failed us – our very own Vicmap Book South East Edition 6!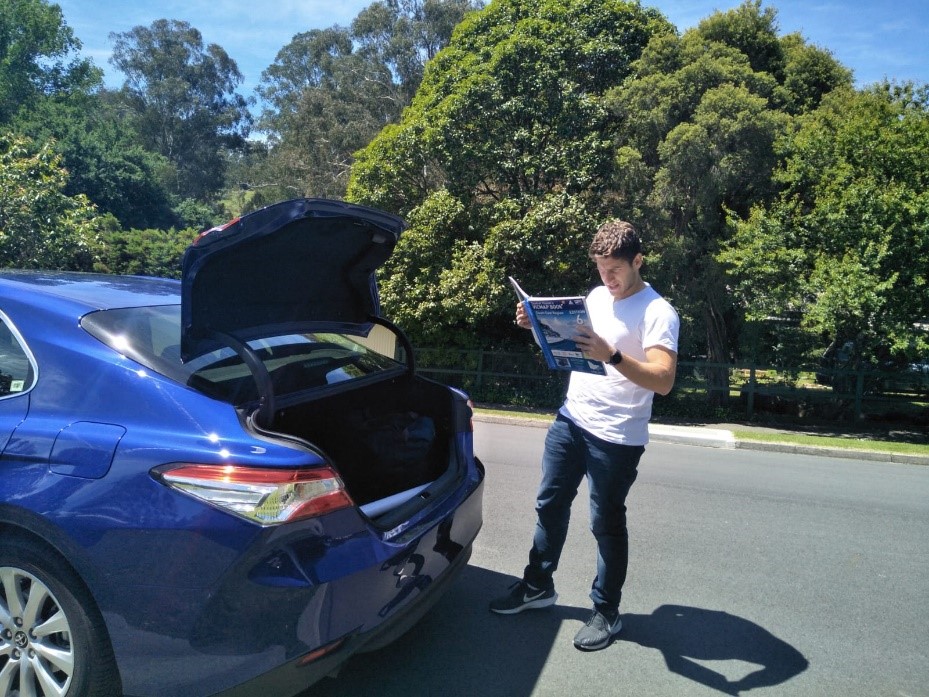 Oh, Noojee!
The quiet, quaint town of Noojee, located east of Melbourne with a population of just 157, was the site of our latest GIS Journey training adventure. The course itself was held at DELWP's Noojee Office (Forest, Fire and Regions), which was nestled along the banks of the Latrobe River. You didn't really feel like you were in such a location once you were inside the facility; it was very modern, new and well-equipped.
The surrounding townships of Neerim South and Neerim Junction were beautiful. We quickly noted the landscape as being very green; we were later told that the area had received good rain in recent times, especially when compared to other parts of the state. Little Charli's Lookout was also a nice pitstop providing spectacular views of the surrounding region, and of the famous Tarago River. Our accommodation was approximately 14 kilometres to the south of Noojee, with Rhiannan and I each having our own individual unit, making the 3-night stay quite comfortable.
Training = underway
Wednesday (the first day of actual training) had arrived, and we were warmly welcomed by both client and participants from DELWP; all of whom had travelled from all over Gippsland to take part in the training. Our Introduction to ArcGIS Desktop 10 course was all about covering the basic GIS concepts; viewing, exploring, querying and analysing map layers and data. A number of fundamental skills were also addressed, including data management, data editing and maintenance, as well as simple map creation. The course we provided for DELWP was also further customised to accommodate their data and as a result, it was more specific to their GIS setup. The first day saw more of the introductory elements of the ArcMap software being investigated, whilst the second day quickly ramped up with the main focus and attention switching to data creation and creating map outputs, once all participants had grasped the more basic concepts.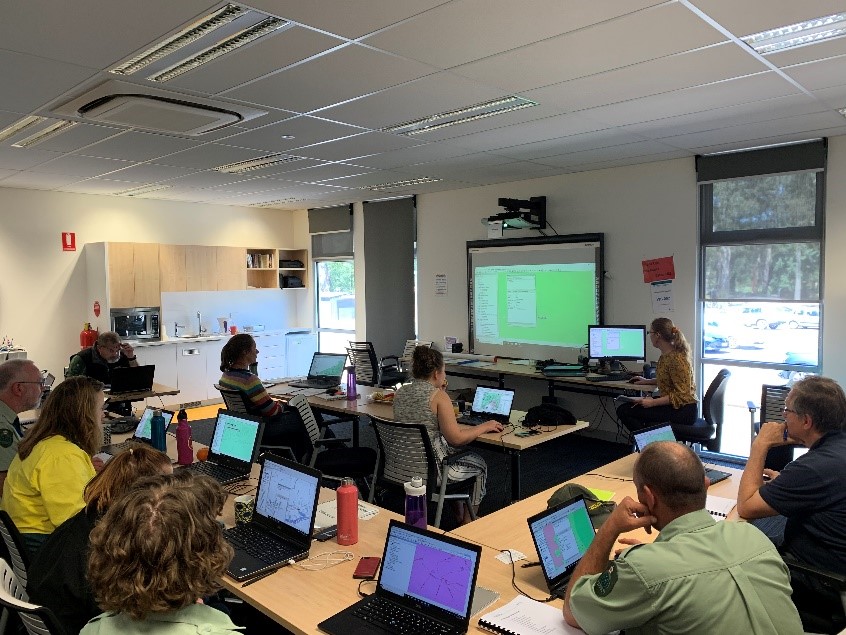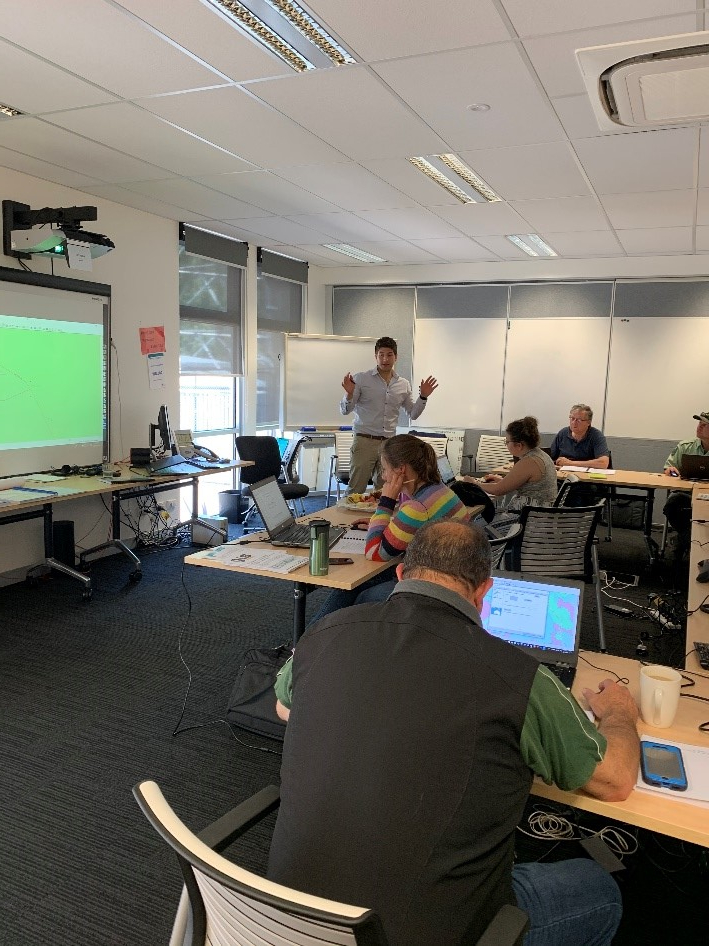 Quick thinking
There were definitely challenges encountered along the way, resulting in Rhiannan and myself having to think on the fly. One of those challenges involved the town experiencing power outages due to high winds and hot temperatures on the second day of the course. Whilst this was a slight setback, we worked together with the client, and as a team, we were able to adapt successfully to the situation at hand. It was most definitely a learning curve, and situation that we all gained invaluable experience from, no doubt.
Overall, the training conducted in Noojee was deemed a huge success, not only by us, but more importantly by our client. The feedback was fantastic. It was particularly rewarding to be able to work with all twelve of our participants not only as a group, but at an individual level too. Watching on as each participant identified ways in which they could use the skills learnt, within their current role at DELWP was particularly pleasing. A special thanks to the team at DELWP out at Noojee for their amazing hospitality, and for making us feel very much part of the team.