This course covers the basics of ArcGIS Pro which includes sharing maps, layers and processes, editing and displaying 2D data, performing geo processing, querying and analysis tasks and creating map layouts. We have significant training expertise and all of our trainers are accredited industry professionals and consultants.
What you'll learn:
Setting up and using ArcGIS Pro projects
Performing geoprocessing and analysis tasks
Creating and sharing map layouts
Importing MXD files and working with Victorian Government VicMap data
"As I have no background in ArcGIS, I found the course very helpful. The small class meant we had personalised attention and the trainer did a great job!"
Upcoming Dates
First 2021 Date: Intro to QGIS on 13th Jan. More dates coming soon – please contact us for more information.
Select a course below, or click here to open in browser
For more information, please contact us.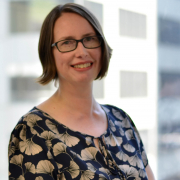 Amanda Tyrer
Senior Trainer
Mandy has been working within the ESRI environment for over 20 years, and boasts broad and extensive knowledge in analytics, cartography and python scripting. She has provided training as part of GIS Journey throughout the 18 years she has been with Spatial Vision and can guide you on your way to getting the most out of the software and training. Experienced and adept, Mandy is more than qualified to help you investigate the realm of ArcGIS Pro.
Spatial Vision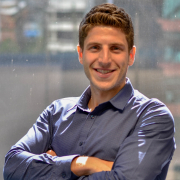 Marcel Sahyoune
ArcGIS & ArcGIS Pro Trainer
Marcel joined Spatial Vision as part of the cartography team to deliver our Victorian series of Vicmap Books. With this practical experience using ArcGIS and strong cartography skills, Marcel will share with you his tips and tricks to ensure your map outputs meet cartographic principles that will improve your understanding of GIS. He is a proficient user of ArcGIS, and was a previous RMIT associate lecturer who builds good rapport with all his participants.
Spatial Vision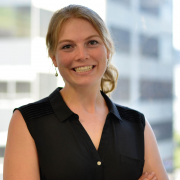 Rhiannan Mundana
ArcGIS & ArcGIS Pro Trainer
Rhiannan joined Spatial Vision as a Graduate Cadet in 2019 and has a passion for using GIS analysis to solve real world problems. She particularly enjoys exploring the suite of tools available within ArcMap and ArcGIS Pro to aid analysis and cartography, allowing Rhiannan to adequately guide and support participants through their journey to learning ArcGIS.
Spatial Vision