At Spatial Vision, we do a lot of great things for our clients. But it doesn't end there – we treat each other just as well.
If you've heard of the Agile model, you'll know that it involves everyone working together to make things happen. The results yield strong client value, but without a solid rewards system, it can leave your team feeling a little underappreciated.
To avoid this—in true agile fashion—our IT team implemented a unique Rewards and Recognition (R&R) system which has proven highly successful. Team leader Imran Qazi takes you through this winning system.
---
True agile teams are self-organizing in nature. This means that they decide how they are going to complete the work scoped for a given sprint.
In most cases, the scope of the self-organization remains on the work for the sprint. More Advanced agile teams take on additional responsibilities. They take on things such as recruitment i.e. people and skills that become part of the team. They may make technology direction decisions and what R&D projects are selected.
One thing that is usually not part of the self-organization is rewards and recognition. This is usually left with management or at a company level. We as a team decided to change this.
Team's own Rewards and Recognition (R&R)
We decided that the team will design and implement our own version of R&R. This is how we approached it.
Level 1: Quick Recognition of a team member
We implemented a simple and quick R&R app into our Slack. This enabled any team member to give a taco as a gesture of recognition. The team member hash-tags one of the team values that the receiver of the award showed.
Receiving 10 tacos qualifies the team member to claim from the list of small available rewards
Before we know it, there were tacos flying everywhere.
The tool gives you a leaderboard to keep track of team members progress.
Level 2: Team Rewards
The team members can choose to claim the small reward when they have 10 tacos. They can also decide to contribute their tacos for a team reward. The team reward is something bigger — like a company-paid lunch or a paid team activity. For us, we need 100 tacos contributed to the team reward to be able to claim a team lunch. The team members must contribute their earned tacos to the team reward.
Level 3: Super Award
A team member can nominate a colleague to receive a super taco award. This is to recognize a significant effort by the team member. The nominating team member gives out the award in a team meeting with a certificate and a movie ticket. The certificate has details for nomination. These details are read out when handing the reward. This gives empowerment to the team member to nominate, recognize and reward team members for significant contributions.
This reward system is working very well for us. The team member decides who to recognize based on team values. How to say special thanks to a team member with a super award. They decide which reward to claim and when to claim it.
---
This post was originally uploaded to Medium.com.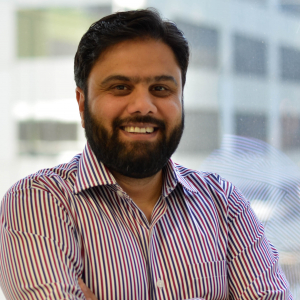 Latest posts by Imran Qazi
(see all)