Late 2016 the Commonwealth Government advised it was releasing more funding under the Inspiring Australia – Science Engagement Program which aims to contribute to the broader goals of science engagement in Australia. These goals are to inspire, motivate and cultivate a scientifically engaged community, optimistic about its future with Australian governments at all levels recognising the importance of effective science communication, and public engagement with the sciences. The program provides funding for grants and prizes, through both open and closed application processes. One such grant was for Citizen Science which provided competitive grants for nationally significant citizen science projects.
We are passionate about delivering enterprise and mobile apps that engage people to capture data about the world around them, to become 'citizen scientists' – so we saw this as a great opportunity to use our extensive experience in developing a solution and contribute to achieving an inspired, motivated and scientifically engaged community.
So where did we start? Well apart from reaching out to our existing contacts we also undertook a social media campaign basically asking for anyone who would be interested in joining with us to discuss the possibility of developing a platform that can help organisations, researches, interest/community groups, students and non-profit organisations to launch a Citizen Science program using a mobile app with minimum cost and effort.
We were blown away by the response our campaign received –over the next 2 and ½ months which included the Christmas/New year period we organized 3 workshops to collaborate and finalize the final solution. A final submission was developed with Spatial Vision as the submission lead and lodged last Friday 17th Feb. The final solution is to build a platform which will allow the users to create and launch a simple field reporting mobile app for species via simple configuration without the need to write computer code. A high level conceptual mind map of our approach is shown in the diagram below.
There are also a number of groups that have developed their own submissions for funding and included Spatial Vision as a project partner.
More details about our Citizen Science capability can be found at http://spatialvision.com.au/citizenscience.
To find out more information on this product, please click here.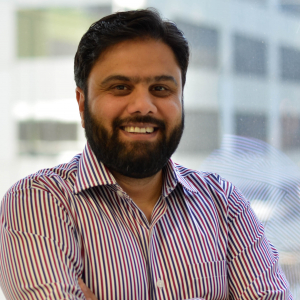 Latest posts by Imran Qazi
(see all)