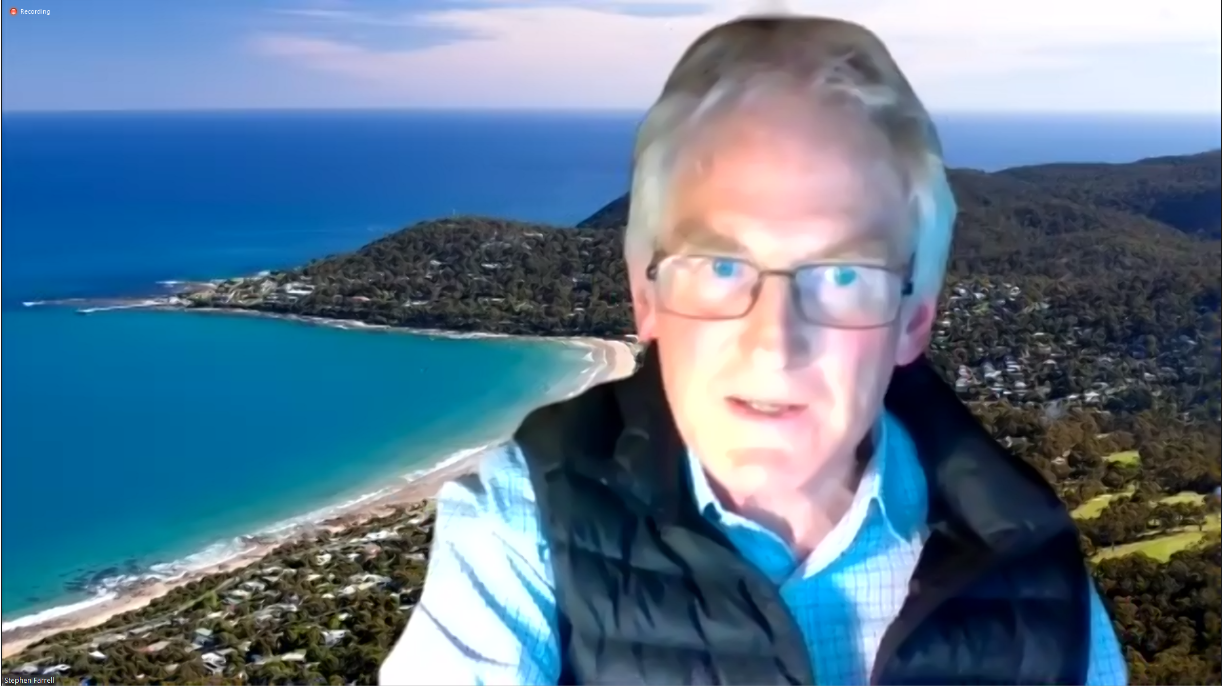 Sincere thanks to the Friends of Lorne and Aireys Inlet and District Association for arranging such a timely and informative forum on the future of living in fire prone areas like the Otway region.
The three-session series included reflections on the fires of last summer on the east coast, their impacts and the lessons learnt. Topics ranged from the changes occurring in the Otway region and beyond, through to the practical issues with living in such areas in terms of planning and design considerations.
A key theme for most speakers was the need to prepare for change, particularly the role climate change will play in the fire regime changes such areas are likely to experience in the future.  And yes, climate change is a key driver behind the recent west coast fires in the USA, not just poor forest management.
But perhaps the most important first step in change is what this community led series, and others, have already achieved in getting the conversation concerning this issue started in a more comprehensive and informative way within communities, and amongst local and State agencies.
I am very pleased to have been part of this session.  Although it was with some sadness I read text from the Otway Forest Management Plan, I helped prepare back in 1990, in which we noted the likely impacts the 'The Greenhouse Effect' would have on the frequency of bushfires, in addition to the loss of cool temperate rainforest.
But while it is good to be aware of the likely change, and to plan for it, the absolute priority of our efforts must be to bring down emissions.  And hence, the key theme pursued in one of my earlier blog posts remains –  that being the importance of leadership by those in a position to make key decisions concerning our emissions, particularly those who lead National Governments and large carbon emitting companies.
A key message in this earlier blog post in relation to the Great Barrier Reef applies equally to fire regime change. This message was that:
"we shouldn't get distracted talking about how clever we may be in saving the last species of coral on the reef, we need to focus on decarbonizing at a broad and local level as the most important step we can undertake to help the reef, and then changes in land management practices."
This leadership needs to take the issue of climate change seriously and it starts with a clear and unambiguous recognition that emissions must be reduced, and that emission reduction targets must be set and all efforts pursued to ensure they are achieved.
In terms of community, as many have said in recent times, perhaps the current Covid pandemic is a timely reminder of the challenges we face and what we value as climate change increasingly impacts our communities and economies.
I think it is timely and insightful to reflect on the two fundamental truths identified today in the press by former Reserve Bank governor Bernie Fraser in relation to the impact of Covid since they clearly relate equally to the impact of climate change. While Bernie Fraser raises these truths to assist guide the future direction of federal government financial policies in relation to the pandemic, they are stark reminders of the importance of putting community first. Bernie Fraser notes:
"The unfolding Covid pandemic is a stark reminder to all policymakers of two fundamental truths: that while many of us work and spend in economies, we all live and die in communities; and, secondly, the most vulnerable groups in those communities are always hit the hardest in major crises like this pandemic." (And I would say ditto for climate change impacts).
So yes we desperately need strong leadership on emissions reduction, but leadership that recognises and empowers communities in recognition of where the costs of change we have already locked into the system will be borne.
Access the session video below featuring myself and David Lindenmayer.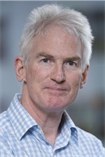 Latest posts by Stephen Farrell
(see all)