Our congratulations and heartfelt gratitude goes out to Graeme Martin and others who fought for the Darebin Yarra Trail Link which was officially opened on Sunday.
Graeme played a key role in the community coalition that has worked tirelessly to achieve this outcome, taking up the baton 12 years ago in a campaign that has taken over a quarter of a decade to achieve, despite making overwhelming good sense.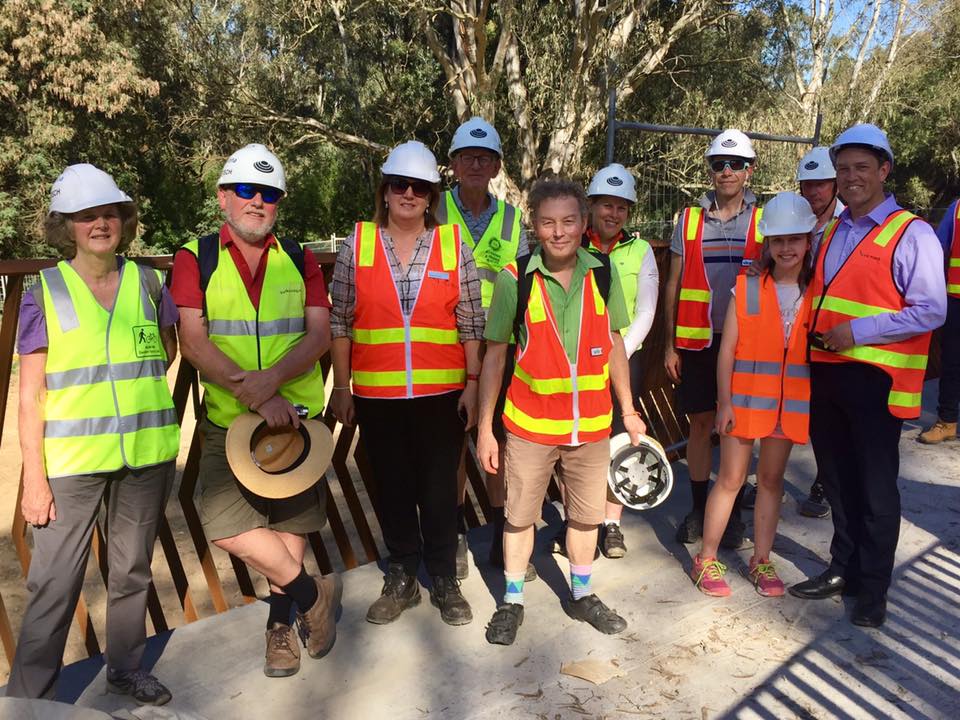 Image: Graeme pictured (centre) with members of the Community Coalition 
The Darebin Creek Trail will link through to the Main Yarra Trail, connecting up two vital bike routes, six popular trails and over 600km of off-road trails.  As Bicycle Network notes "It's great for students at a dozen schools riding every day, from both sides of the river. It opens a new, convenient car free route to La Trobe University. It will be perfect for CBD workers who want to commute by bike."
The 'missing link' was officially opened at 11am Sunday 25 March, with veterans of the campaign converging on Alphington to be among the first to ride the new link over the Yarra.  VicRoads, and the local community arranged a fitting celebration, including organised rides and a community BBQ  for the event.
A quote from the Darebin Yarra Link web page summarises the achievement:
"Completion of the Darebin – Yarra link will realise a long-held dream and will connect communities, schools and families via a scenic and safe pathway that is sure to become a nature lovers trail."
Congratulations to all and special thanks to Graeme.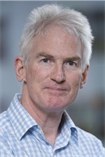 Latest posts by Stephen Farrell
(see all)