You can provide a physical world contextual experience to your customers, create a more safer work place, provide an innovative and effective accessibility options for visually impaired – some of the benefits for making your mobile apps location aware.
Proximity and Location Aware Technologies enable a mobile app to detect current location and then use this information to control events and information. As the technology matures and becomes more accessible, Mobile Apps utilise the location aware technologies. This new technology is increasingly being used by various organisations to engage their customers in delivering location-aware or location-specific services, collect valuable data in the field via citizen science/crowd sourcing and enable them to help explore facilities and services in large venues.
For example, educational institutions are using apps to guide students, especially newcomers to enable them to find their way around large campuses and explore the venues and facilities. Airports and large shopping malls around the world are now taking advantage of indoor mapping, positioning and way finding to help the customers find their way around the venues, search for points of interest and show location specific advertisement.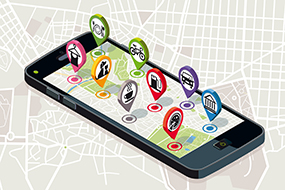 Location Aware Apps can help in:
• Sending alerts, messages and advertisements based on location/Proximity
• Keeping track of people for safety reasons/use of facilities (heat maps)
• Co-ordinate teams such as first responders
• Search Points of Interest, Wayfinding
• Inform and connect friends who are in the same venue
• Find 'buddy' or co-worker in an establishment
• Allow visually impaired users to access information about the surroundings
Spatial Vision is now developing Location Aware Mobile Solutions using a variety of latest technologies including:
• Beacons
• Outdoor Maps and Positioning/Way Finding
• Indoor Maps and Positioning/Way Finding
• Geo-Fencing
According to a recent report by Markets and Markets, location-based services are forecasted to grow from $8.12 billion in 2014 to $39.87 billion in 2019, at a compound annual growth rate (CAGR) of 37.5 percent.
Users take their mobiles where ever they go; all you need to do is connect them to your environment.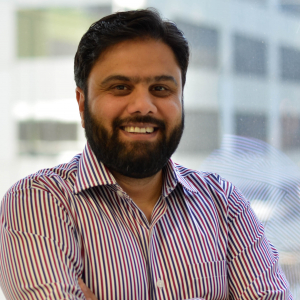 Latest posts by Imran Qazi
(see all)