Celebrating Our Relationship With RMIT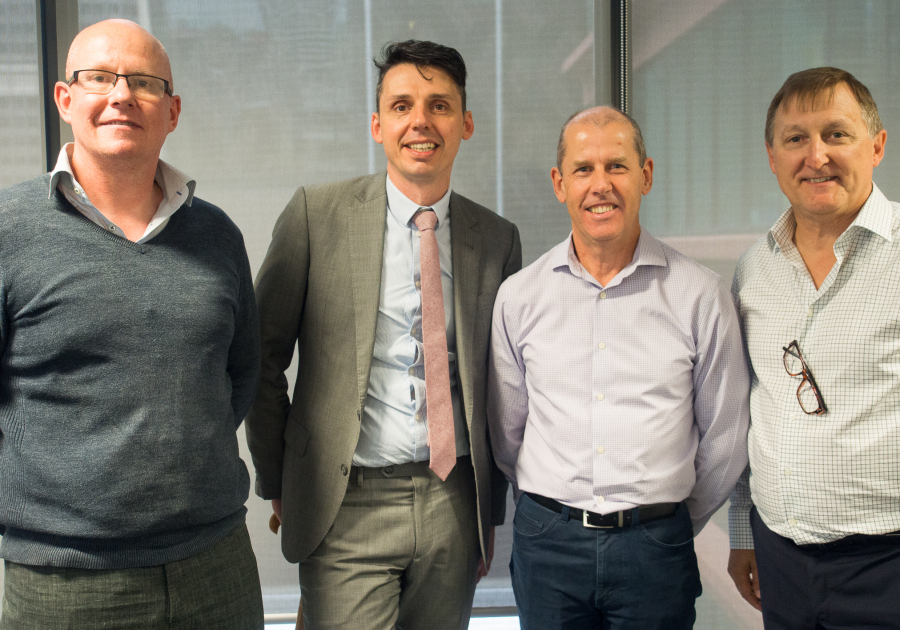 An event was held recently at Spatial Vision to recognise and celebrate the strong relationship that has existed between Spatial Vision and the University over the last 17 years.
Assisting establish Spatial Vision in 1999, the University has provided three of the company's board of directors helping with corporate governance, strategic planning and bringing significant corporate and commercial experience to the company.
Following the recent sale of RMIT's SV shares to management, Managing Director, Glenn Cockerton, acknowledged the significant contribution of retiring directors Steve Somogyi, former Vice President of the University, Des Fitzgerald, Director and Founder of Intrepid Geophysics Pty Ltd and John Burton, previously with KPMG and Telstra.
Glenn Cockerton noted the relationship between Spatial Vision and the University also included working closely with the Department of Geospatial Science to support teaching, participation in the Department's Program Advisory Committee, as well as collaborating on external projects.
Glenn Cockerton and RMIT's Geospatial Science Department Head, Professor Matt Duckham, reconfirmed the strong desire of RMIT and Spatial Vision to develop this relationship further for the future.
For more information, please get in touch