Most people look at a map as merely a tool, an instrument of information which they can use to gain a better understanding about the world around them. However, in reality maps are much more than that; maps are a unique combination of art and science, bringing together beauty and colour with fact and detail.
Anyone can sketch out a rough outline of a map, but it takes true talent and determination to create a map that is both factually accurate and beautiful to look at – this is where a custom cartographic service comes in.
What is custom cartography?
Custom cartography involves creating maps which are tailored to a specific purpose and that effectively communicate information in a way that is both clear and concise, but also interesting and engaging.
An example might be the custom delegate satchels that Spatial Vision provided for the 2012 Brisbane International Geospatial Forum, which featured unique typographic maps of the Queensland capital.
These maps – which were generated through a rigorous testing and design process – abandoned traditional lines and symbols and instead featured only text.
By using different colours and fonts, Spatial Vision created a unique and eye-catching representation of the Brisbane CBD that was not only elegant and aesthetically pleasing, but was also highly useful to the delegates attending the conference.
Another example is the instantly recognisable tapestry that hangs in the foyer of Melbourne's Bourke Place skyscraper, which displays the original hand-painted grid plan of the Melbourne CBD in full colour.
Where can custom cartography be employed?
Custom cartography can be used for a variety of different purposes, but generally is considered a great way to engage a broad audience and provide essential information in a fun and interesting way.
You might consider employing a custom cartographic service to generate beautiful large scale map installations for public and private events, or tourist destinations such as parks or beaches. These maps can also be produced as hand-outs and brochures for easy access.
Custom cartography maps can also be designed to emphasise certain elements of an area over others and to serve a particular informative purpose.
This makes them a great solution for many internal organisational purposes, for example, as a large scale custom wall map in an emergency services buildings such a fire station or ambulance dispatch centre.
With more and more Australians turning to the internet in order to access mapping information, custom cartography is also a great option for generating engaging online content that users of all age will enjoy.
Why should I consider a customer cartography service?
In a world that has grown increasingly time-poor, it's important to encourage people to take the time to stop and reflect on the world around them.
Custom cartography is a great way to provide an audience with essential factual information whilst also capturing their imagination and engaging them with your brand.
Spatial Vision has years of experience and knowledge in cartographic communication and publishing, and can help your organisation bring its custom cartography vision to life.
To learn more about what custom cartography is and how it can meet the unique needs of your organisation, please don't hesitate to contact Spatial Vision today.
This article was first published with contributions from Craig Molyneux.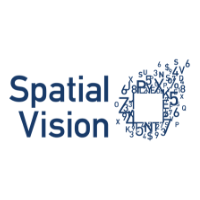 Latest posts by Spatial Vision
(see all)