Call triple zero; you expect the ambulance to get there promptly. Move into a new house; you expect to be able to get connected to gas and electricity etc. Many vital life transactions depend on reliable geospatial data for property addresses. In Victoria, the custodian for provision of most address data is your local government.
Many local councils currently face challenges maintaining this and other geospatial data, often due to easily preventable organisational issues. A key flaw with many councils' is the lack of appreciation of the importance of geospatial data among the organisation's upper tiers.
This lack of recognition and funding can lead to disastrous consequences when ambulances can't find an address.
Recognising the problems faced by GIS professionals the Victorian Local Government Spatial Reference Group commissioned Spatial Vision to create the Local Government Spatial Strategy.
After conducting a survey of the Victorian council's capabilities, Spatial Vision has come to the conclusion that collaboration will be the key to efficiently improving the geospatial capabilities of councils across the state.
In addition, increasing the awareness of senior management to the significance of geospatial capabilities to improving service delivery is a major priority of the strategy.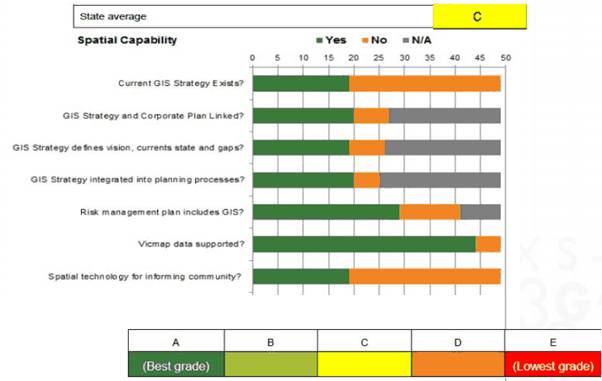 To achieve this goal, a survey of Good Practice for GIS has been conducted that deconstructs broad objectives into measurable indicators, allowing councils to identify their weaknesses and opportunities. It also allows councils to compare themselves to their neighbours.
The survey is being conducted annually, ensuring councils become considerate custodians of their geospatial information and continually review their capabilities for opportunities.
However, local government must embrace these opportunities to secure Victoria's geospatial capabilities going forward. Geospatial data, such as a address data, is too important to neglect.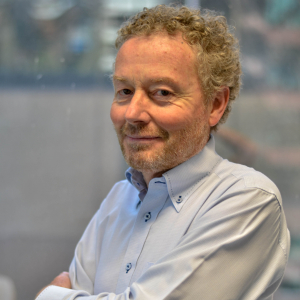 Latest posts by Graeme Martin
(see all)