After years of working with the ArcGIS Suite, I thought I'd be all over the 'new and improved' Esri ArcGIS interface, ArcGIS Pro. However, to my surprise, Arc Pro took a fair bit longer than I expected to learn all the nuances and fully appreciate the benefits that the software really has to offer over ArcMap. Although it would be impossible to fit it all in this one blog, I've compiled a few ArcGIS Pro Tips and Tricks that I pulled directly out of the Transition to ArcGIS Pro training course I recently conducted at our office here at Spatial Vision.
So, what exactly are the benefits of ArcGIS Pro over ArcMap?
Firstly, it's important to note that the 'Pro' in ArcGIS Pro actually stands for Project, rather than Professional, meaning that its use is not limited to those who are professionals in the industry. Anyone who has access to the ArcGIS Suite has access to Arc Pro, and as such can be easily used by those first starting out on their GIS journey. In fact, Arc Pro's sleek interface with its similar feel to a Microsoft app makes it intuitively easier to navigate, particularly for those who are not familiar with the ArcMap interface!*
I could go on for hours outlining the benefits of Arc Pro, but I'll limit myself to the following dot points so we can move on to some tips and tricks:
Arc Pro is customisable (e.g. to streamline repeatable processes)
Advanced 2D and 3D visualisation (including visualisation of 2D and 3D data side by side in the same project interface)
Simple and intuitive to use
Arc Pro is a 64-bit application for faster data processing
Now, to the good bits – Arc Pro Tips and Tricks to make your life easier
1. All In One
As I mentioned earlier, Arc Pro comprises of a 'project'.  Rather than having multiple interfaces such as ArcMap and ArcCatalog, Arc Pro contains one project file (.aprx) that contains the map, layout, catalogue, a default geodatabase, tools and toolboxes, and other resources.
This main benefit of this is that it allows project folders to be easily shared with others within your team as well as outside your organisation as all the data is stored in the one location.
As well as this, having project folders means you can have multiple map and layout views within the same project and interface. Check out the following screen recording to see what I mean:
(Click bottom-right of window to expand)
2. Feature Scaling
This next tip is a little more specific, but it's one of my favourite additions to ArcGIS Pro that saves a bunch of time and effort: Feature Scaling. Gone are the days of creating multiple layers for the one feature for representation at different scales, and hello the introduction of feature scaling!
By digging a little deeper into the symbology options within ArcGIS Pro, you can specify the symbology of a feature at a particular scale to aid visual representation. Watch the following screen recording to see an example of this:
(Click bottom-right of window to expand)
3. Automatic Editing Sessions
A big difference from ArcMap is the way in which you edit your data. Rather than manually starting and stopping editing sessions, ArcGIS Pro automatically starts an editing session when you create or modify data and ends the session when you save or discard the edits.
Further, it's now possible to make edits to an attribute table directly by double clicking in the field you wish to alter. Take note – although this makes editing data streamlined and much easier, it also opens the door for mistakes to be made! A good habit to get into is ensuring only the layers you wish to edit are ticked in the 'List by Editing' contents pane.
Note: Pop-up boxes don't appear in the screen capture
(Click bottom-right of window to expand)
The above tips and tricks only scratch the surface of the possibilities available within ArcGIS Pro (let's not even mention the advanced 2D and 3D visualisation!). With the eventual discontinuation of ArcMap, the transition to ArcGIS Pro is definitely a necessary step for those who are already using ArcMap, as well as those who are new to the ArcGIS Suite. Although the learning curve can be steep at times, I am very impressed with the advances Esri has made with the latest release, and I look forward to discovering more features with each new version release of ArcGIS Pro!
*Disclaimer: Spatial Vision is not affiliated in any way with ArcGIS Pro. All views expressed above are our own.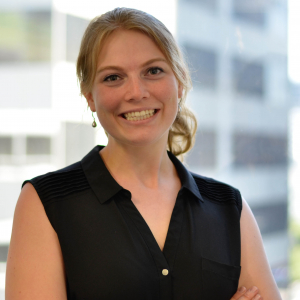 Latest posts by Rhiannan Mundana
(see all)