There are many definitions of Smart Cities and examples of what they can achieve. However, it would appear that there is no cogent model or framework to define them let alone measure their success. That being said, Marc Jadoul from Alcatel Lucent has laid out four steps to build Smarter Cities in a recent presentation:
1. Networked infrastructure
2. Big data and open data
3. Smart public services
4. Citizen applications
Not surprisingly, a network communications platform is the foundation for the plan. Jadoul was very complimentary on Australia's investment in the National broadband Network (NBN) that will assist to establish high speed connectivity across the country.
The second step is about data and governance. Data comes in many forms and sources. Jadoul reckons that 'big data' is the oil of the 21st century. With already more things connected to the internet than people on our planet, the Internet of Things (IoT) is creating a wealth of (big) data to be tapped. Our smart phones and cars are already generating legions of dynamic data from multiple sensors. Combined with sensors tied to all sorts of assets such street lights, CCTV cameras, shipping containers and even connected coffee pots our cup runneth over.
It was satisfying to hear Jadoul highlight the significance of open data. Data is considered open when it is published in a machine readable form, accessible and legally able to be re-used. In my view, open data is the currency of innovation; indicating preparedness for change. I think that all levels of government, national, state and local government can and should publish open data. The other role for government pointed out by Jadoul is in defining clear policies and regulatory frameworks around the accessibility and utilisation of data, for example protecting privacy.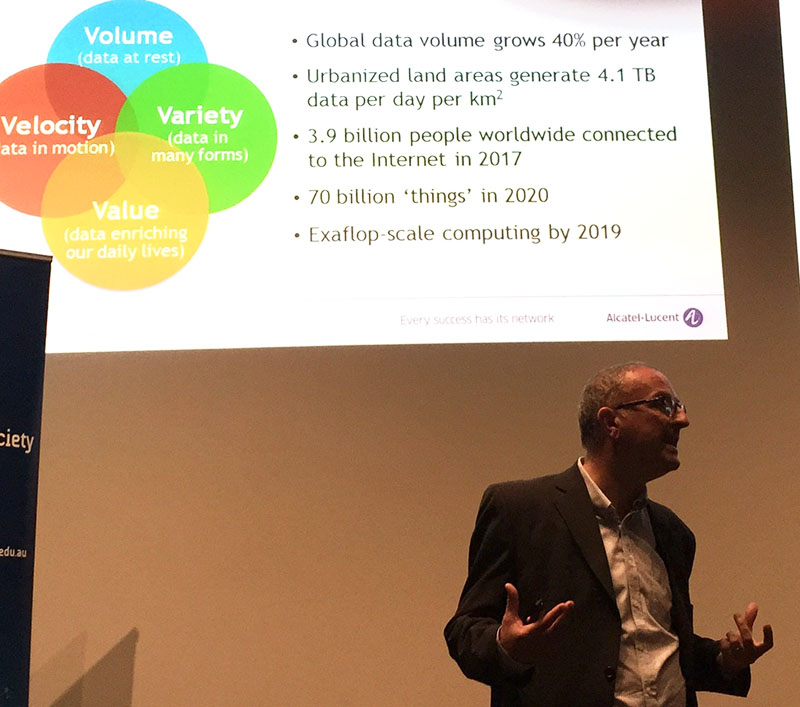 The third step in the plan focuses on delivery of public services. Jadoul said the emphasis here was on delivery of government services that matter to the public and businesses. They may relate to traffic, pollution, lighting, waste management. I contend that government should encourage the business community to deliver these services and be open to solutions that may break the mould of existing service delivery models.
The final plank in Jadoul's plan is to stimulate start-ups and businesses to create new citizen applications. Government should foster and cultivate a culture of innovation through the promotion of open data and web services. There is an opportunity here for government to use public private partnerships to collaborate with the commercial community to create and deliver new services.
Someone in the audience asked whether the focus on Smart Cities was really just an attempt to dehumanise government services by making them robotic, for example to just deliver services through customer self-services. On the contrary, Jadoul said that citizen engagement was key to the success of Smart Cities. That projects should be participatory, inclusive and social. A measure of success is the level of engagement of the public and business communities in smart city activities. Smart cities are about people. Jadoul said a truly smart city is capable of reinventing itself. So what makes a city smart is people.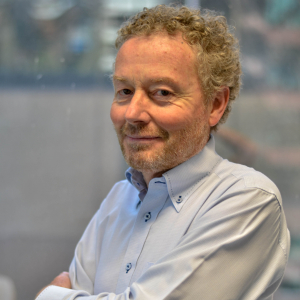 Latest posts by Graeme Martin
(see all)