by Craig Molyneux
When we use the term 'data visualisation' it conjures up an image of charts, maps and dashboards, but it's far more complex than this. Over the last few years, there has been steady development of cloud-hosted applications that are becoming increasingly affordable and accessible, with many built on open-source frameworks.
High end products like Qlik, Tableau, Yellowfin and PowerBI cater to sophisticated user requirements with large databases, such as finance or health. However, if your needs are not as sophisticated and your costs limited, there are other applications available that may serve your purpose.
This list (in no particular order) is just my personal preference of tools that may help you. In general, they're easy to use, provide aesthetically pleasing results, are secure, and are easy to share and integrate.
Create interactive d3 charts for your website. This is one of the simplest tools available to create interactive charts. Using an Excel-like spreadsheet interface, data can be imported or copy & pasted into a table to create a chart. Equally you can link to a SQL database and filter/manipulate your data if you desire before publishing. There are many chart styles available to choose from with the ability to create and publish dashboards.
Like Plotly, Flourish allows you to upload spreadsheets or paste from Excel which you can turn into charts, maps and interactive stories. It is extremely straightforward, no coding required and they have a very flexible template library. Once you've finished your visualization you can embed it on your own site or download the RAW files.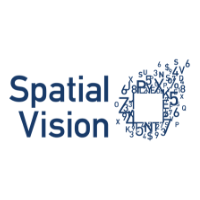 Latest posts by Spatial Vision
(see all)