The first data from the 2016 Census has just been released so it's important to take time to understand the different geographies used by Australian Bureau of Statistics (ABS) and what data is being released for each of them.
ABS Geographies
The ABS have a series of unique spatial boundaries in which data is collected, analysed and released in. Even though data is collected at the household level on census night, that level of detail is generally not available. This is to protect the individual as we know there is a lot of personal and financial information collected. In addition, most users of census data find summary data useful.
To ensure that all data released for dissemination of statistics can be comparable, the ABS publishes data using the Australian Statistical Geography Standard (ASGS) framework.  The ASGS framework brings together all ABS geographies and regions into one integrated geospatial standard that enables organisations to collect, analyse and visualise ABS data.
Each geography has unique granularity and the census data is aggregated and reported for these spatial areas across the country.  The following table highlights the different types of geographies and what data is released in each.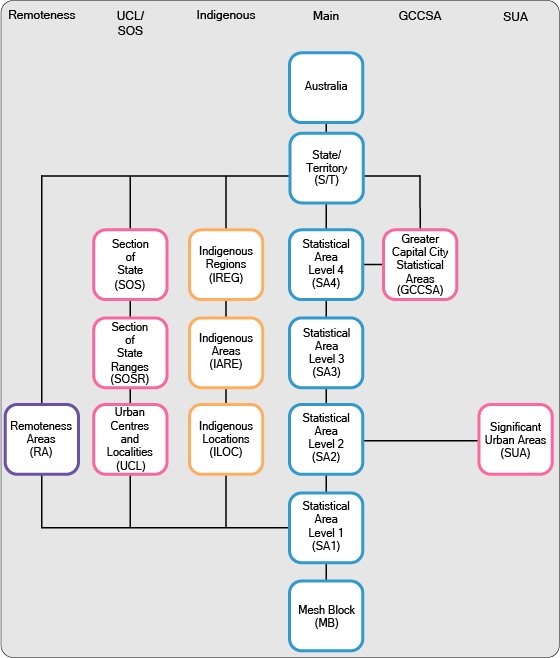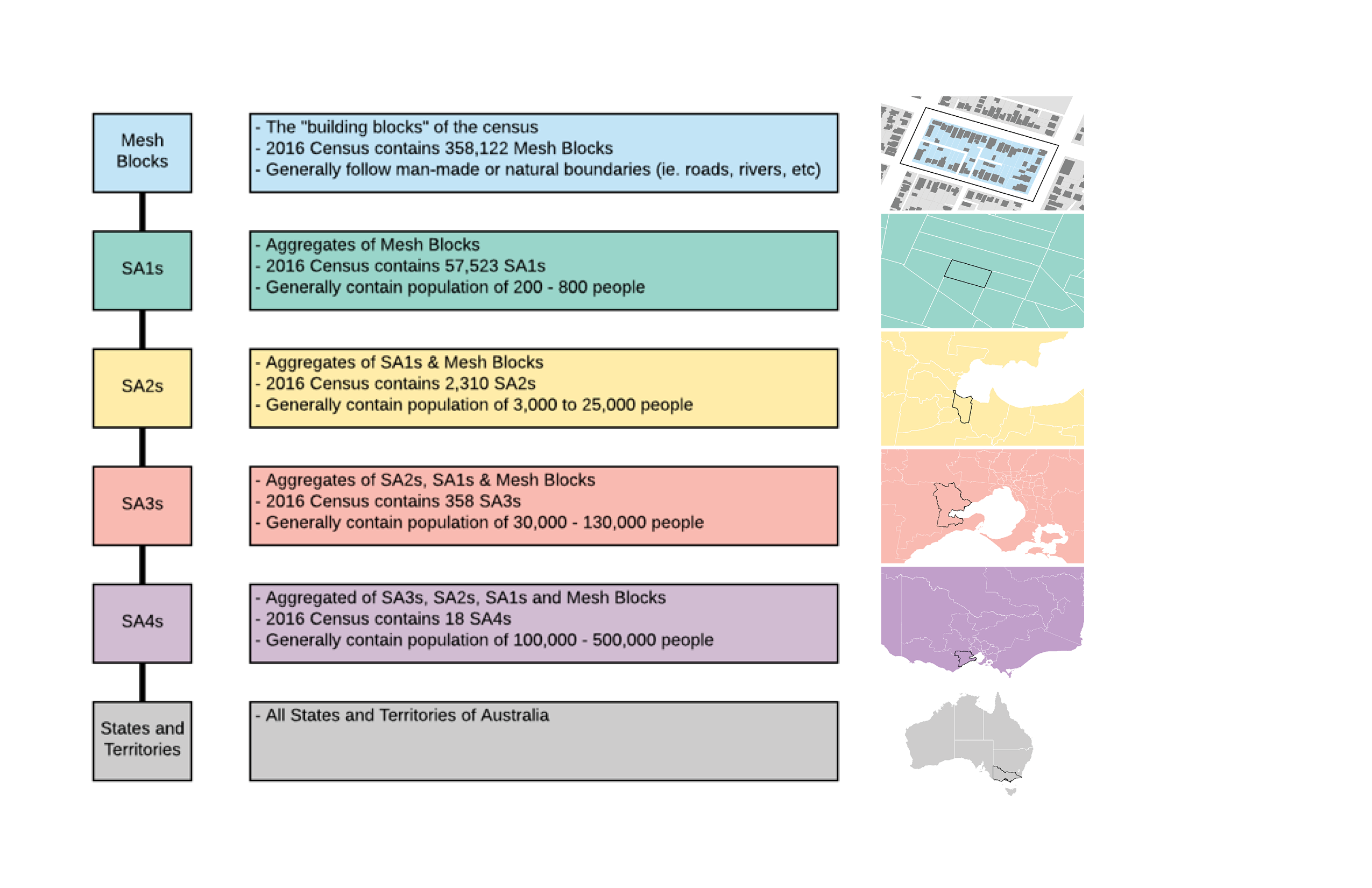 What is released and when?
The ABS will release the census data progressively over the next 6 months with each release containing more detailed information than the last. Below are some key data release dates:
Date
What's being released
Minimum ABS Geography
27 June, 2017
Census of Population and Housing of Australia 2016 (first release)

General Community Profile

Time Series Profile

Statistical Area Level 2 (SA2)
4 July, 2017
Mesh Block Counts. Only basic person and dwelling counts will be available.
Mesh Block
12 July, 2017
Census Data Packs (first release)

General Community Profile (Population & Housing)

Time Series Profile

Place of Enumeration Profile

This data is only available from State level down to SA2 (no longer SA1)

Statistical Area Level 1 (SA1)
17 October 2017
Detailed Census data on employment, qualifications and population mobility
Statistical Area Level 1 (SA1)
2018
Socio-Economic Indexes for Areas
Statistical Area Level 1 (SA1)
Spatial Vision has been maximising the power of ABS data for our clients since 1999. We integrate geographic and organisational data to provide business systems, spatial analyses and custom solutions to address some of the most pressing resource, economic and environmental challenges.
Our solutions underpin the effective management of demographic information, built assets and infrastructure as well as natural resources. Many of the projects we have delivered for our clients have received state, national and international awards recognising their contribution to industry best practice.
You can find our more information about the ABS release dates here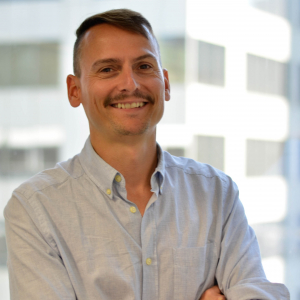 Latest posts by Geoff Williams
(see all)