Mapscape Edition 9 Unleashed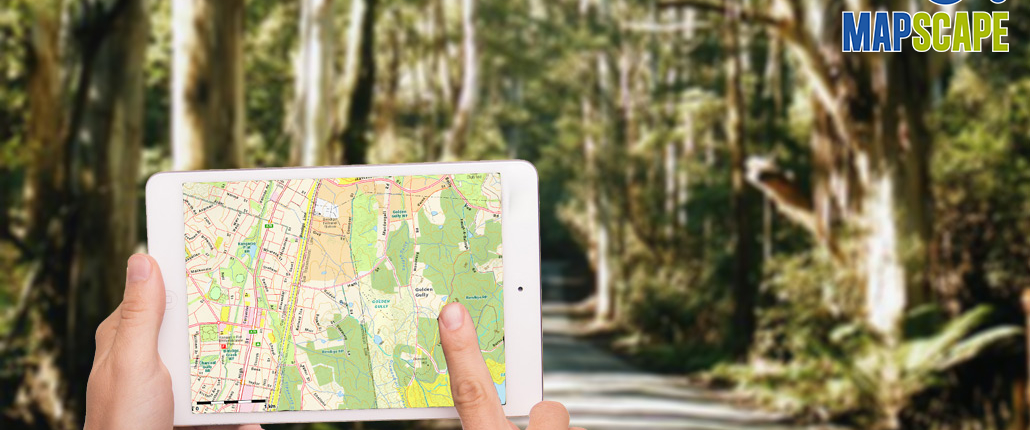 Mapscape delivers high performance, multi-scaled topographic mapping for Victoria's emergency services. The latest Mapscape Edition 9 is now available. Released yearly using the latest authoritative data, Mapscape delivers high cartographic quality mapping, pre-tiled at multiple scales. Edition 9 boasts several new layers and coverage into South Australia and New South Wales for the first time.
Mapscape is designed for the emergency services but is generally available and suitable for a range of purposes. Mapscape is available in two versions, an Enterprise corporate product for desktop use and an iPad version for mobile use.
The Enterprise version is produced in a variety of file formats. This enables Mapscape to be incorporated into desktop platforms as a seamless base map that users can overlay their own data for spatial analysis and mapping. Organisations can also host Mapscape for use through their own web mapping sites and apps. For example, Mapscape is the base map on Emergency Management Victoria's VicEmergency product which is freely available to the public online or via both Apple and Android as a free app.
The iPad version of the Mapscape Datapack is designed to operate standalone on iPads, it does not need cellular or internet connection to run. The App combined with in-built GPS capabilities provides a moving map display whilst travelling. There is also street search functionality. Given cellular or wifi connection the app shows live locations of fires and other incident across the state. It is also 'socially aware', allowing users to select and view the location of geo-located tweets such as the location of road incidents and warnings published by VicRoads.
Geoff Williams, leader of the Mapscape program at Spatial Vision is particularly excited for this release. "The improvements we've made in edition 9 are significant. Mapscape will continue to provide great support to the emergency service organisations across Victoria"
Mapscape is designed to ensure that the Emergency Services have access to the latest, authoritative topographic mapping across Victoria with state-wide seamless coverage and 12 levels of mapping. It is a companion product to the Spatial Vision VicMap book.
New Datasets & Layers
Full data coverage for SA & NSW at small scales
Skyrail added to rail symbology
Rail crossings added to large scales.
Added indication of bridges with height or weight restriction
Tram lines added to large scales
Urban growth areas added
Added new bathometry symbology
Improved Cartography
Improved labelling for roads, rivers and features of interest
Improved one-way street symbology
Traffic light and roundabout symbology improved
Emergency Agencies removed from metro area at levels 12-13 / 6-7
Fire tower symbols changed to black from red
Improved lighthouse symbol
Improved coastal symbology colours
Improved rail and road grade separation
Road symbology improvements large scales
Improved bridge representation
Improved road symbology at detailed scales
The Mapscape Edition 9 datapack for iPad can be purchased here and you can download the app here
For more information, please get in touch