Spatial Vision Climate Active Certified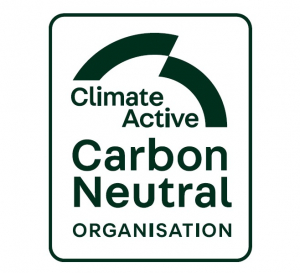 Spatial Vision is pleased to report our certification by Climate Active as a Carbon Neutral Organisation.
Beyond supporting governments and organisations we partner in undertaking initiatives to tackle climate change, Spatial Vision is committed to reducing our own operational impact on the environment.
Achieving net zero aligns with our core values as a culturally inclusive, socially responsible and environmentally sustainable organisation, and this certification via the Federal Government's Climate Active program is a welcome addition to our membership of the United Nations' Global Compact initiative.
Underpinned by Spatial Vision's Emission Reduction Plan to 2030, the Climate Active certification requires year-on-year measurement and further reductions. Some of the actions undertaken so far include purchasing renewable energy, an active recycling program and encouraging sustainable working from home practices.
The following key elements of the plan inform our strategy to continue accomplishing our sustainability objectives:
A review of our carbon emissions inventory to identify areas for improvement
Emissions modelling of Spatial Vision's business-as-usual and emissions reduction trajectories with quantification of annual abatement requirements
Identification of emissions reduction options focusing on hotspots, including high-level estimates of abatement potential, costs and feasibility
Staged roadmap for achieving operational emissions reductions
Proposed targets and considerations
Managing Director Glenn Cockerton said: "Achieving formal certification of our net carbon neutral status is something we have wanted to do for some time. In particular, we wanted to ensure that the company was able to demonstrate to our clients and our staff that how we operate the company is consistent with our values. We are committed to the Climate Active reporting regime, and further reducing emissions over time".
For further information contact:
Glenn Cockerton, Managing Director
glenn.cockerton@spatialvision.com.au
Click here to view Spatial Vision's climate change statement.
For more information, please get in touch