Spatial Vision Celebrates 20 Years of Making a Difference
Spatial Vision has been making a difference for 20 years. This difference covers many aspects of our natural and built worlds – from awareness and decisions on issues covering bushfires, climate change, biodiversity, education services, water delivery, sustainable fisheries, through to social equity and citizen engagement. These positive outcomes, achieved by working collaboratively with government, community and the private sector, reflect the values and passion the company has maintained since its inception.
Last month we celebrated our 20th anniversary with an event at our Bourke Street offices.
Our Managing Director, Glenn Cockerton, addressed the gathering and spoke about the significant projects SV has been a part of and partnerships that have been forged. Glenn also spoke about the way in which Spatial Vision is continuing to grow and evolve, including the new streamlined service offering and enhanced focus on international consulting. He highlighted the company's ambitions to:
Be recognised by clients as delivering authentic, reliable and intelligent solutions addressing real world challenges
Be committed to building long-lived partnerships with our customers
Provide a safe and rewarding workplace where our people thrive and feel they have made a difference to the community and the environment
Rob Vertessy, former head of the Bureau of Meteorology, shared his perspective on global sustainability and the responsibilities of industries like ours.
In 2019, the challenges facing us all continue to grow. Spatial Vision believes it's now even more essential for companies, government and the community to collaborate to work towards a more sustainable and equitable way of life.
Spatial Vision is committed to making a positive difference regarding climate change, environmental sustainability and social equity.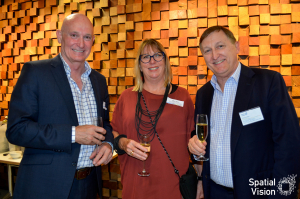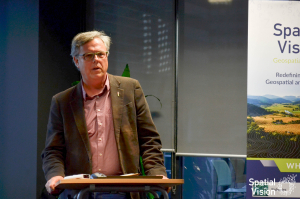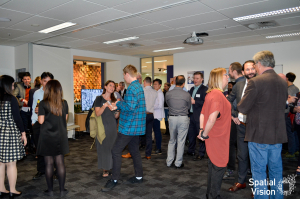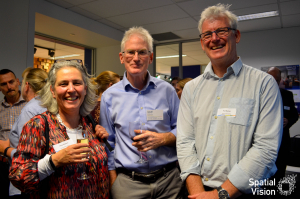 For more information, please get in touch