Celebrating Excellence in Geospatial Science with RMIT
Last Friday, the Spatial Vision team attended the annual RMIT GSSA Awards Night to recognise some very talented students undertaking geospatial sciences. Presented in conjunction with RMIT University, the awards represent our commitment to nurturing the next generation of geospatial professionals.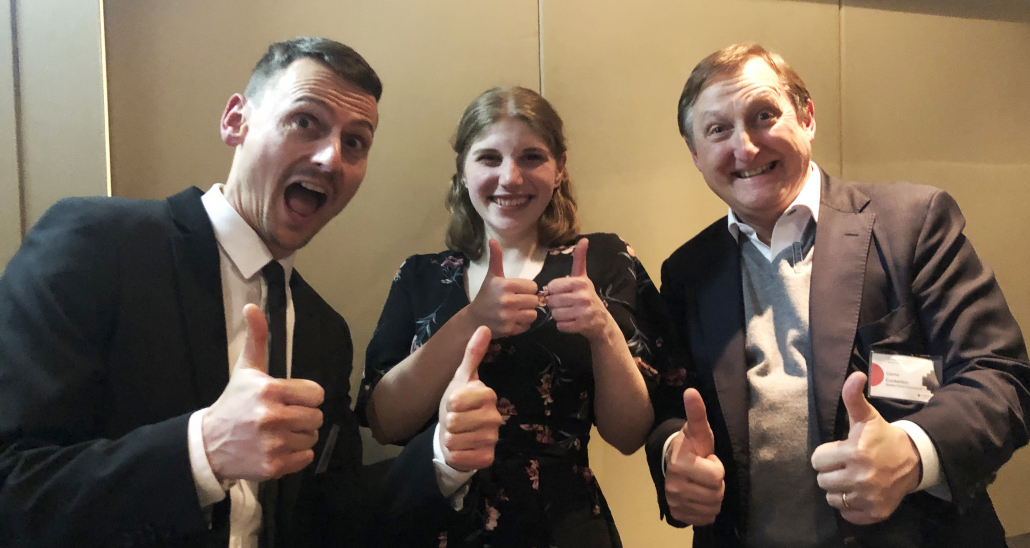 We were pleased to honour Emily Fambiatos with the Spatial Vision Women In Geospatial prize. Emily achieved the top ATAR result among female Geospatial Science applicants in 2018. The award incorporates a cash prize to support Emily's studies as well as a mentoring relationship with a suitable Spatial Vision staff member. Emily may also be offered a period of work experience at Spatial Vision towards the end of her first year of study.
Final year student Tom Hicks was also acknowledged with Spatial Vision's Best Fourth Year Bachelor of Science (Geospatial Science) Student Award. The award recognises Tom's outstanding academic achievement, character and potential for professional development. We look forward to supporting Tom on his career journey.
Congratulations Emily and Tom!