Global collaboration at the UN-GGIM 9th session

Ninth Session of the United Nations Committee of Experts on Global Geospatial Information Management (UN-GGIM)
United Nations Headquarters, New York | 7-9 August 2019
---
Spatial Vision's Dr Zaffar Sadiq Mohamed-Ghouse participated in the Ninth Session of the United Nations Committee of Experts on Global Geospatial Information Management at the United Nations Headquarters (UN-GGIM) in New York this month. The UN-GGIM aims to promote geospatial collaboration globally. The event resulted in several decisions to promote the United Nations' Sustainable Development Goals, with the objective to "leave no one behind". Highlights from the event are as follows:
Legal and Policy Framework meeting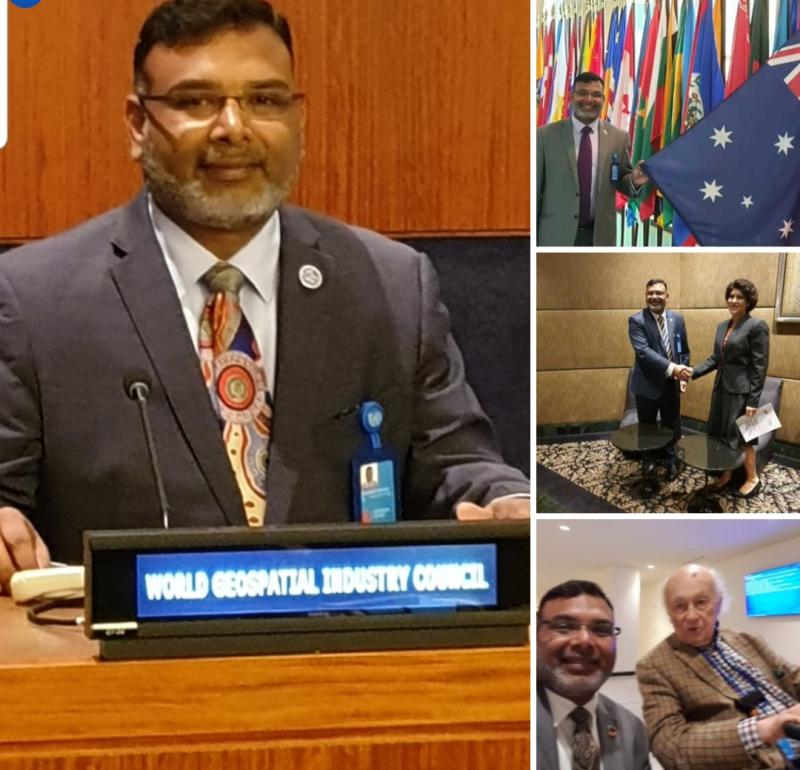 The interactive panel discussion highlighted the importance of location privacy and issues related to data security and intellectual property. Panelists included Dr Zaffar Sadiq Mohamed-Ghouse, Arnout Desmet, Jim Van Rens and Jim Steiner. A need for collaboration was emphasised in regards to enable geospatial capbilities among underdeveloped countries. Click here to access the report summary.
Capacity building and the Integrated Geospatial Information Framework (IGIF)
The IGIF Framework aims to assist countries in the development and management of their geospatial information resources. Themes at the event included collaboration among developing nations in particular, enabling investment into infrastructure. The Framework provides practical solutions to address this challenge. Click here to learn more about the framework.
Access further documentation from the event here.