Dr Zaffar Sadiq Mohamed-Ghouse joins Spatial Vision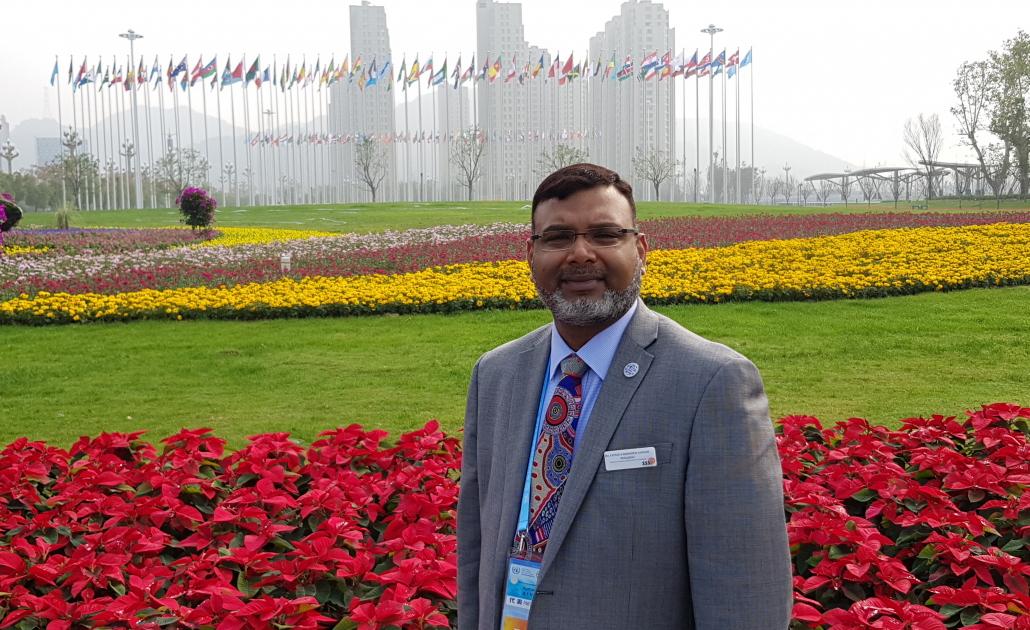 It is with great pleasure that we welcome Dr Zaffar Sadiq Mohamed-Ghouse to Spatial Vision as Executive Director, Strategic Consulting. Zaffar has joined Spatial Vision's management team with the objective of growing our strategic consulting business, including international capacity building advice.
"Zaffar has held senior roles in FrontierSI (the former Cooperative Research Centre for Spatial Information), GHD and Jacobs and we look forward to harnessing both his expertise and experience here at Spatial Vision."
said Glenn Cockerton, Managing Director.
Zaffar is a trusted adviser to many National and International spatial organisations. He has over 20 years of experience working in Government, Academic/Research and Corporate sectors in client management; strategic consulting studies; business development; project management; developing and reviewing spatial data infrastructures; systems review and integration for utilities and local government; design, development and management of spatial data models and databases; review of data framework policies and governance; developing spatial analytical techniques and technologies including GIS application development.
"I am excited to join the senior leadership team at Spatial Vision and look forward to working with Spatial Vision's amazing multicultural team with varied skills in spatial analyses, technology, strategy and policy formulation, and software development."
said Dr Zaffar Sadiq Mohamed-Ghouse.
Zaffar has led multi-million-dollar projects for State and Federal government clients in Australia, New Zealand, Malaysia, Indonesia, India and Saudi Arabia.
He has published research papers focusing on GIS applications to support such areas as:
•             spatial data infrastructure and data quality
•             groundwater management, water resources, and rural administration
•             asset management
•             field data capture
•             public health management
•             disaster management.
Zaffar passionately mentors young professionals and new immigrants to Australia in the spatial domain.
Zaffar is a recipient of, "President's Award – International Society of Digital Earth" and "Young Professional Award" by the Surveying Spatial Sciences Institute, Australia. He is also a recipient of the Australian Cooperative Research Centre for Spatial Information's full Doctorate Scholarship. Zaffar is a Fellow of the Royal Geographical Society and is the current President & Fellow of the Surveying Spatial Sciences Institute (Australia's peak professional body).
Glenn Cockerton said "We look forward to the significant additional experience, expertise and capacity that Zaffar will bring to both our company and our Australian and international clients."
For more information, please call on 
1300 366 796
 or alternatively email 
here
.
For more information, please get in touch