This visualisation has recently been updated (June 2020). Click here to access the latest visualisation + how-to guide.
Over the last 20+ years much has been done to reduce deaths on Victorian roads.  From 1996 to 2016 number of deaths dropped from 418 to 291. This year the death toll stands at 103, approximately 14% down on the same period last year.
When I recently investigated VicRoads Crash Stats data I was shocked to see the impact of road trauma remains at high levels (with most years recording over 10,000 incidents and 3,500 injuries).
The Crash Stats data visualisation includes a range of statistics including driver age, sex, where the accident occurred, vehicle type and time of day.  The data includes all reported incidents from 2006 to 2016.
For example, during 2016 there were 818 incidents on Victorian roads involving a bicycle and of those there were 4 deaths and 201 injuries.  On closer examination, there were 602 of these incidents (comprising 142 injuries and 3 of the 4 recorded deaths) happened during the day when there was good visibility.  Whilst most incidents occurred in Melbourne, there were no deaths and only 15 Injuries.
I was interested to identify LGAs with the largest number of cycling deaths and injuries.
Keen to know more? Feel free to explore this data yourself using my Vehicle Crash Statistics visualisation at http://www.spatialvision.com.au/crashstats/
For further information about our visualisation services, please contact Spatial Vision at info@spatialvision.com.au
This post was first published with contributions from Craig Molyneux.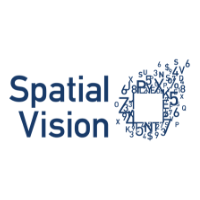 Latest posts by Spatial Vision
(see all)